Hit The Road – You'll Never Drive Alone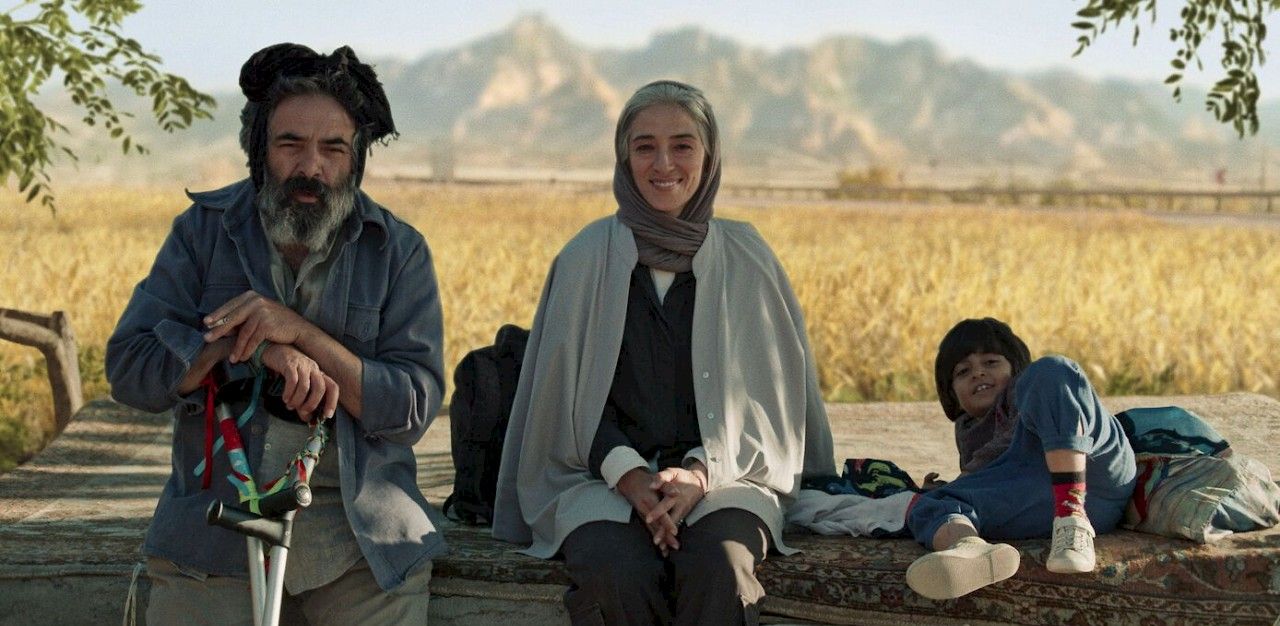 Written by Zoe Crombie
There's nothing quite like a road movie. Whether it's a high-octane thriller a la Mad Max or a quirky comedy like Little Miss Sunshine, the paradox of seeing characters confined in the space of their car while also travelling for miles and miles across distant landscapes always seems to make for a captivating story. The best road movies take this setup and use it as a jumping off point to explore relationships, power dynamics, and identity – Panah Panahi's directorial debut Hit the Road is no different.
Following a family of four as they travel across the Iranian landscape in the hopes of reaching the Turkish border, Hit the Road, like most road movies, is as much about the journey as the destination. Throughout the film, we discover not only the specifics of how and for what reason the family are making their journey together, but also what drives them to make these decisions in the first place – their messy, complex love for one another. This isn't to say that this film is by any means soppy, though; in fact, it's loaded with gallows humour and isn't afraid to get dark at times.
Of course, a film like this would be nothing without its central performances, and everyone in Hit the Road, from Pantea Panahiha's matriarch to 7-year-old Rayan Sarlak's adorable younger brother, is giving it their all to transform this group of people into a believable, lived-in family. And given the context of Panahi's own family struggles - his father, iconic director Jafar Panahi, has been incarcerated since 2010 for 'propaganda against the regime' - the political streak in this story is undeniable. Like father like son, Panah has created a wonderfully humanist film, specific to its own cultural background but more than able to speak across nations.
Book your tickets to watch Hit The Road HERE