Armani and Adidas - Clueless and Bend It Like Beckham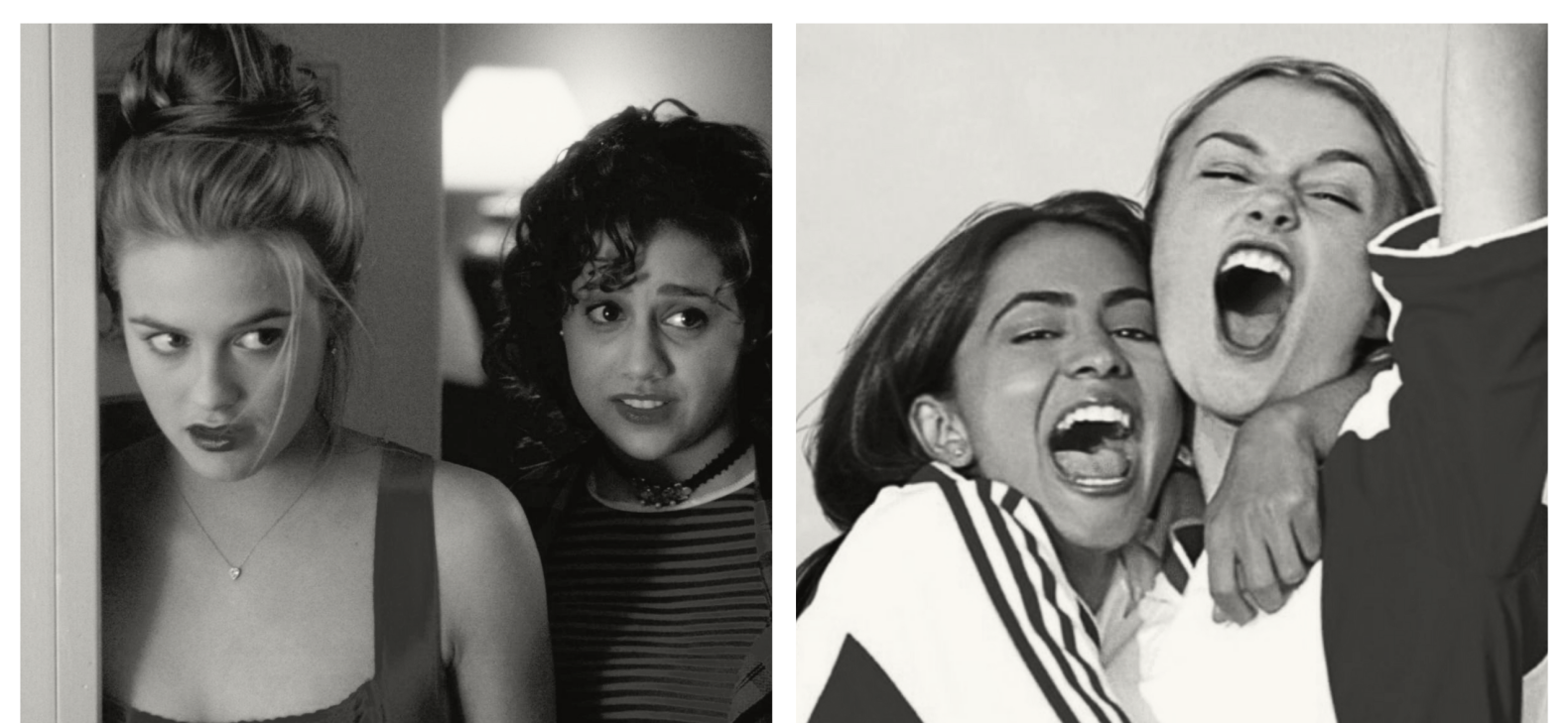 Written by Zoe Crombie
Coming of age stories come in all varieties, from thoughtful literary classics like The Catcher in the Rye to modern Broadway hits like Spring Awakening. But for me and many others, films are the best medium for the job, and watching characters onscreen as they grow, change, and learn to navigate the world around them is one of the most satisfying experiences you can have in a cinema. Whether you were there to watch Rebel Without a Cause at your local theatre or more recently caught Licorice Pizza on the big screen, we all have memories of watching a movie as a teenager that truly resonated with us. And coming up this Friday, we have a weekend of two of the most iconic female-led and female-directed coming of age stories of all time: Clueless and Bend It Like Beckham.
Even if you think of yourself as standing against excessive materialism and shallowness, it's hard not to be dazzled as a teenager by the life of LA icon Cher Horowitz, the grand dame of Amy Heckerling's Clueless. Her never-ending closet is the stuff of dreams, and even now young people like Grace from our own Youth Council love the movie for its 'iconic 1990s high school aesthetic', featuring plaid co-ords, skateboards and flip phones. But like Cher herself, there are reasons beyond fashion to love Clueless; the script quick and quotable, and even more broadly drawn characters like stoner Travis and cool kid Murray are easy to love. And of course, you can't leave its literary origins unacknowledged as an adaptation of Emma – but whether you're an avid Austen reader or just a 20th century fashion fan, Clueless is a true teenage dream.
On the other end of the spectrum, we have Gurinder Chadha's beloved Bend It Like Beckham, which leans less into the aspirational and more into the relatable as it follows the life of British Indian football star wannabe Jesminder. Torn between family expectations and her love of the sport, the film tackles racism, misogyny, and family dysfunction while still keeping the mood light-hearted and fun with bright colours, dynamic football montages and a bombastic noughties soundtrack. But the core of the film is the friendship between Jesminder and her best mate Jules as they navigate boys, cultural differences, and their yearning to play football professionally – a passion that resonates especially well after the Lionesses' recent victory.
It's hard to think of two more different characters than Cher and Jesminder, really – one is a material girl who wants to start using her abundant rich girl power for good, while the other is following her dreams with a single-minded determination despite the obstacles holding her back. But an important, inspiring trait the two share is their drive and determination; whether they're matchmaking their friends or trying to win a match, these two young women are always pushing forward for what they believe in, and they're impossible to not root for even in their worse moments. They may not be perfect – and we love them in part for their flaws – but they prove what teens, and especially teen girls, are truly capable of as one of the most casually maligned groups in society. So, if you're a young person or just wanting to take yourself back to your teen years, come cheer for Cher and Jesminder this weekend – not that they need anyone's validation to succeed.

You can book your tickets for both films here