Grappling With Our Local Wrestling Heritage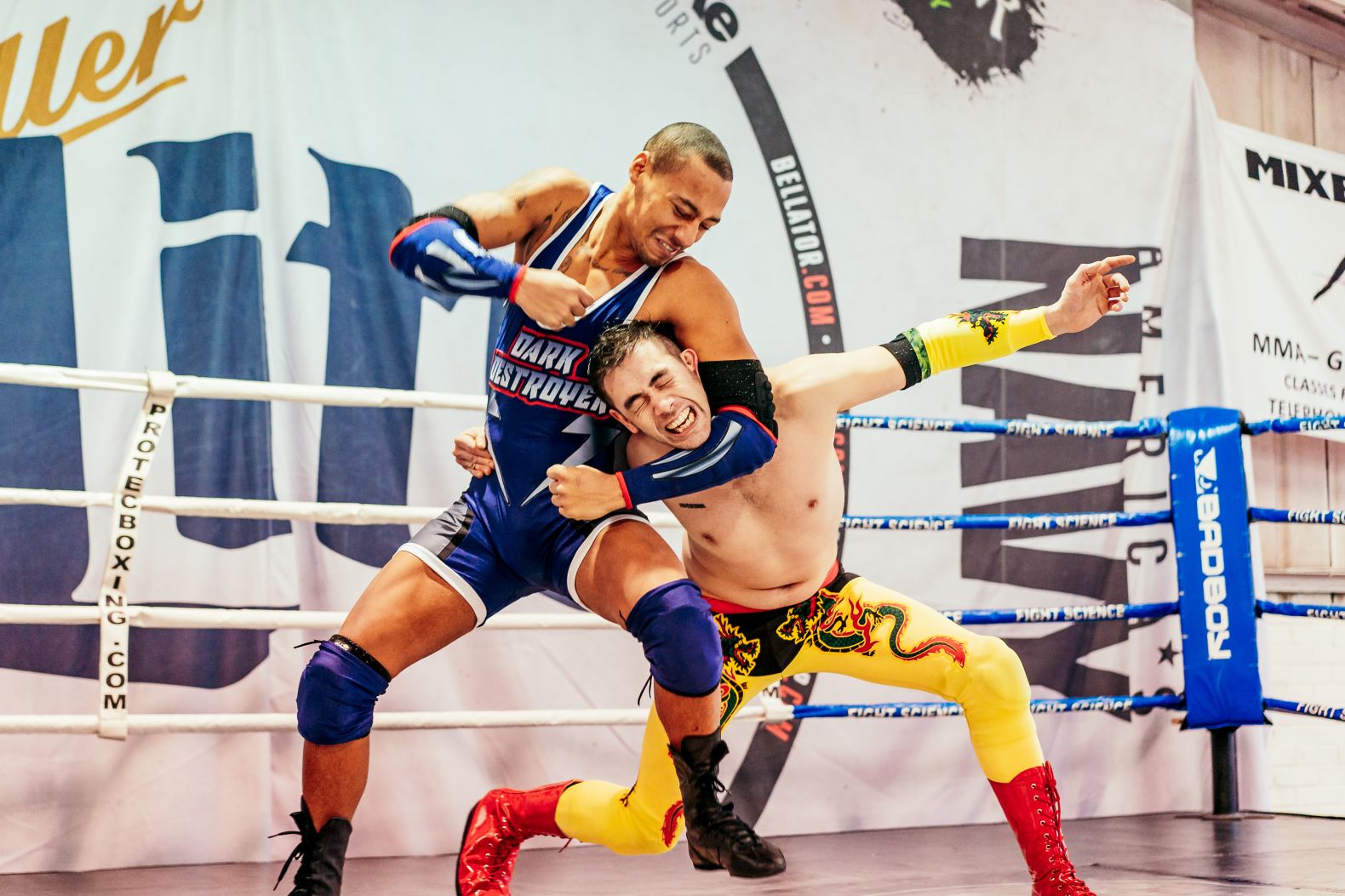 Here at The Dukes we're getting to grips with the wrestling world ahead of the premiere of our new play – Glory – which opens here on February 21.
And we've been interested to learn that our area has a proud history in staging and promoting this particular sport.
Since the 1930s, wrestling has been a big draw in Morecambe, becoming a popular attraction at the former Central Pier and the Winter Gardens.
Morecambe's heyday as a seaside resort in the Fifties and Sixties also coincided with a boom in British wrestling, thanks mainly to ITV's Saturday afternoon coverage with the television cameras visiting the town for a show for the first time in 1961.
One of the most popular wrestlers during this time was the Native American star, Billy Two Rivers, father of Wayne Hemingway who was born in Morecambe and went on to become a top fashion designer and founder of the Vintage By The Sea festival which now attracts thousands of people to the town every September.
In the 1970s, stars including Mick McManus took part in wrestling matches filmed in Morecambe for World of Sport and some such as McManus's former tag partner, Steve Logan and European Lightweight Champion, Jackie Robinson even settled in the town.
TV wrestling continued in Morecambe until 1981 when Auf Wiedersehen and Raiders of the Lost Ark star, 'Bomber' Pat Roach was on the last bill to be televised.
The Eighties saw household names such as Big Daddy and Giant Haystacks star at the Central Pier and The Dome with Big Daddy continuing to appear into the early Nineties.
A new era for wrestling in Morecambe began in 2003 with the Frontier Wrestling Alliance bringing a more modern version of the sport with many bouts being broadcast on Sky TV's Wrestling Channel.
Regular wrestling shows continued in Morecambe and a wrestling training school even opened in the West End, spawning new talent.
After Morecambe Dome's demolition in 2010, matches moved to The Carleton, Lancaster and Morecambe College and The Globe Arena before returning to their original home – The Winter Gardens – after four decades away.
Wrestling events helped greatly in the moves to rejuvenate the Winter Gardens and hope to do the same for the West End of Morecambe with bouts returning to The Carleton.
So for Morecambe, wrestling isn't just about the sport, it's an important part of the resort's heritage and future too.