Find out more about Film!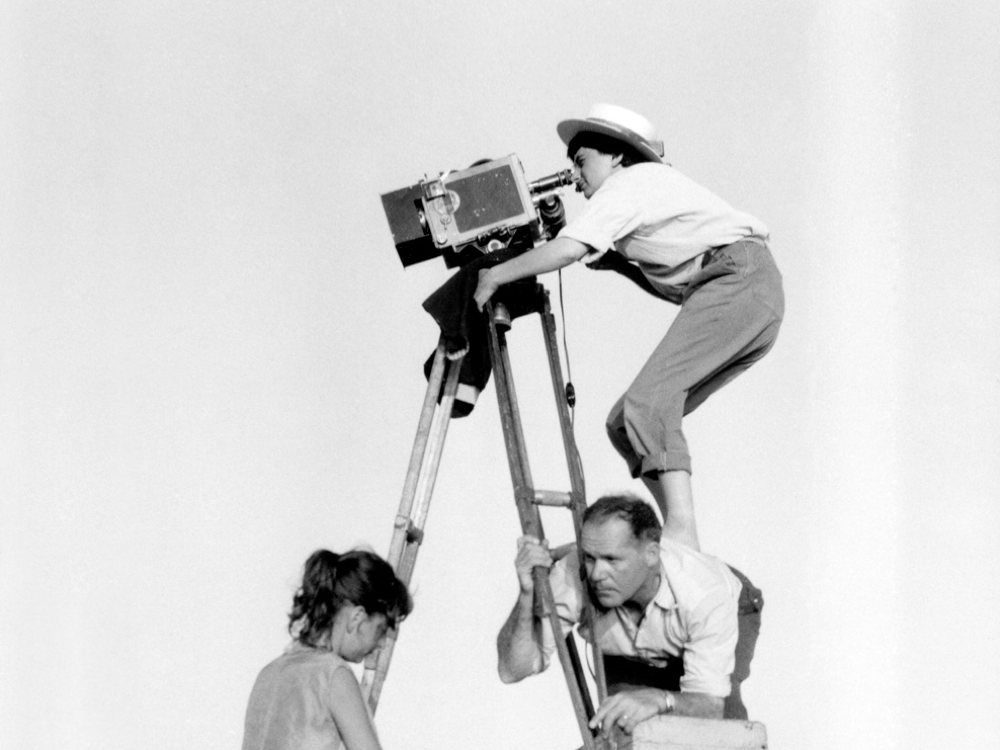 While our doors have been shut, we've been rounding up a selection of fantastic films you can watch on TV and streaming. But what if you want to dig a little deeper? For this blog we're highlighting our picks for people who want to learn more about cinema and film history.

40 Days to Learn Film
Filmmaker and critic Mark Cousins is perhaps best known for his book The Story of Film which he turned into a massive 15 hour documentary series in 2011. It's an epic journey tracing the history of cinema, discussing films and filmmakers from across the globe. It's available for £1 an episode on the BFI player or you can watch it for free at Kanopy if you have a Lancaster University library card.
Now Cousins has created a video essay style guide to film studies with 40 Days to Learn about Film. Told in his inimitable meditative style, the guide is split into 40 parts or can be consumed in one 135-minute sitting. Each segment discusses a different concept ranging from filmmaking techniques, to more esoteric themes like 'Wedding Films'. This is a great opportunity to learn about film from one of artform's great historians and thinkers.
You Must Remember This
For fans of classic Hollywood, You Must Remember This is an absolute must-listen podcast. Since 2014 American film critic Karina Longworth has been deep-diving into Hollywood history, uncovering "lost and forgotten stories." Thanks to her knack for story-telling and exhaustive research she has deservedly amassed a cult following.
If you've not come across YMRT before, it is a treasure trove full of fascinating stories across 150+ episodes. The catalogue's so big now it's almost difficult to know where to begin but some of the seasons I would recommend are:
Star Wars: For fans of the classic Hollywood stars check out the 16-episode long series which explores what various icons such as Bette Davis, Errol Flynn and Marlene Dietrich were doing during World War II.
Charles Manson's Hollywood. If you enjoyed Tarantino's Once Upon a Time… in Hollywood then the episodes examining Hollywood's connections with Charlie Manson is a must. It's a fascinating look at the dying days of the 1960s and how a multitude of stars such as The Beach Boys and Doris Day got tangled in with cult leader.
Six Degrees of Song of the South. A history of Disney's 1946 musical which combined live action and animation to tell the tale of a young boy who befriends a former slave. Denounced as racist from its very first release the film has become one of the most controversial films in the studio's library, yet carved out a long history with multiple re-releases and inspiring one of Disney's theme park rides.
Polly Platt: The Invisible Woman Polly. Polly Platt perhaps has been best known (if at all) for being the wife Peter Bogdanovich left for Cybill Shephard but this, in-depth look at her life re-positions her as one of the key figures in Hollywood from the 1970s onwards. Staring off as production designer on The Last Picture Show, Platt would go on to have a huge impact on the career of multiple filmmakers including Wes Anderson and James L. Brooks, and even influenced the creation of The Simpsons. Possibly the high point of You Must Remember This so far, The Invisible Woman is a remarkable achievement, shining a light on a unduly unheralded creative force while challenging assumptions around film authorship.
The podcast is free and is available in the apple store or can be found on various podcast apps.
BBC iPlayer
There are currently loads of treats for film fans on iPlayer, the highlight of which is the return of Mark Kermode's Secrets of Cinema. Each episode sees Mark take a particular genre and examine the techniques and tricks that make them tick. Sadly the first series isn't online but the first two episodes of series two look at superhero films and British period pieces.
If you're looking for something more bite-size, Inside Cinema is a series of short films (they range from 4-9mins) that take a look at mini film themes. Episode 16 in particular is a delightful look at the use of the humble knitted jumper in film.
The relatively new Life Cinematic is a brilliantly intimate interview series, that invites filmmakers to discuss not only their own work but also the films and people who have influenced them. The second episode features Hot Fuzz director Edgar Wright who speaks with infectious enthusiasm about Carrie and Raising Arizona amongst others.
Three-part documentary series Black Hollywood: 'They've Gotta Have Us' is also a fascinating exploration of the history of black actors and filmmakers in America, told through lively anecdotes from a wealth of stars, including Sidney Poitier, Harry Belafonte, Debbie Allen, Harriet director Kasi Lemmons and Moonlight director Barry Jenkins. You'll be adding a host of films to your 'to watch' list afterwards.
Into Film
For school-aged film fans it's worth heading to the website of Into Film.The film educational charity has made loads of their resources free and easy to access. There are activities and work packs including tips on film-making and film reviewing.
When you're feeling confident, they run a review-writing competition on social media every two weeks. The winner gets a £20 Amazon voucher.