Dukes Youth Theatre: Life Online in Spring 2021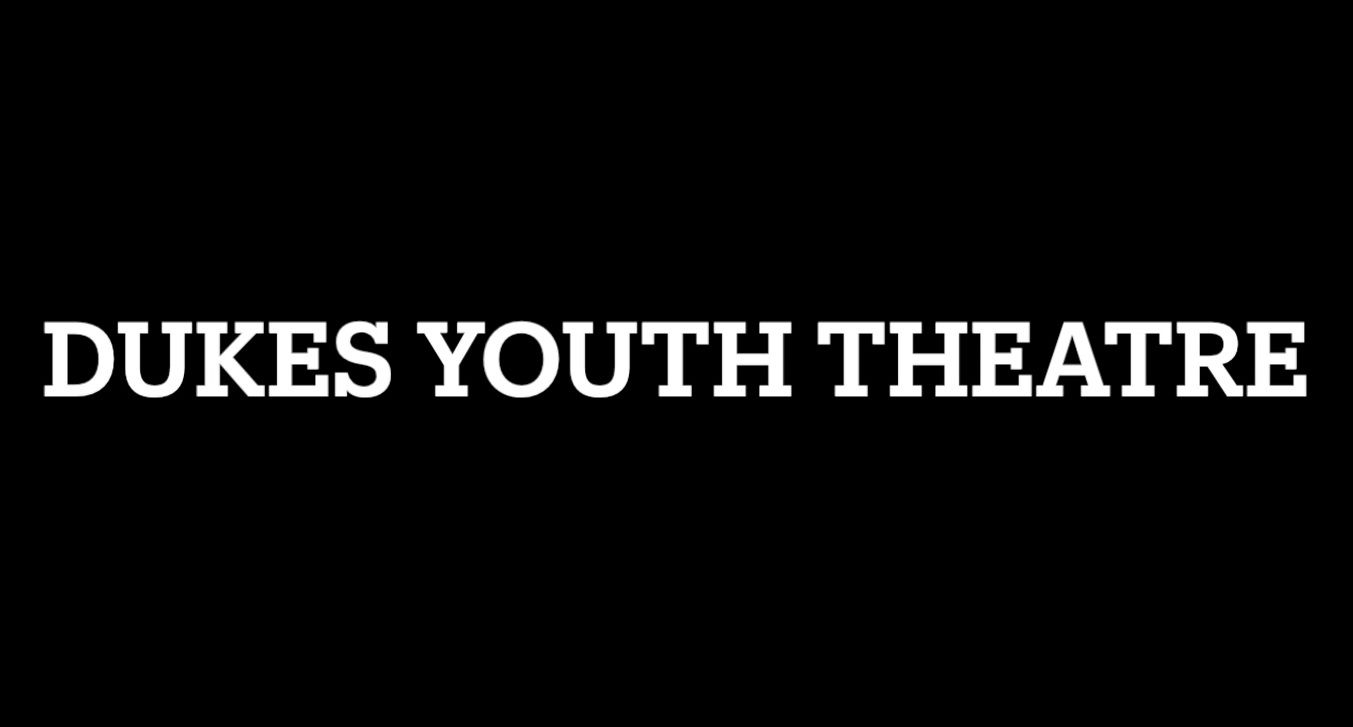 We've been so awed by the exciting and imaginative work produced by our Youth Theatre groups during such challenging circumstances this past year that we thought we'd share a little insight into their creativity during the most recent lockdown, courtesy of some words from Creative Practitioners Tom Mangan and Jayran Lear.
* * * * *
If you'd have asked anyone in March 2020 I don't think they would have said that we would still be limited to online activity exactly a year on and have a full term of youth theatre online. It could very easily have been very difficult, but thanks to the young people who took part it was one of the most rewarding experiences. It was a term of experimentation, a term of working with what we had, a term that required us to find new ways of communicating and performing.

The youngest cohorts worked on their storytelling, devising their very own table top story, using objects around their homes to represent each character.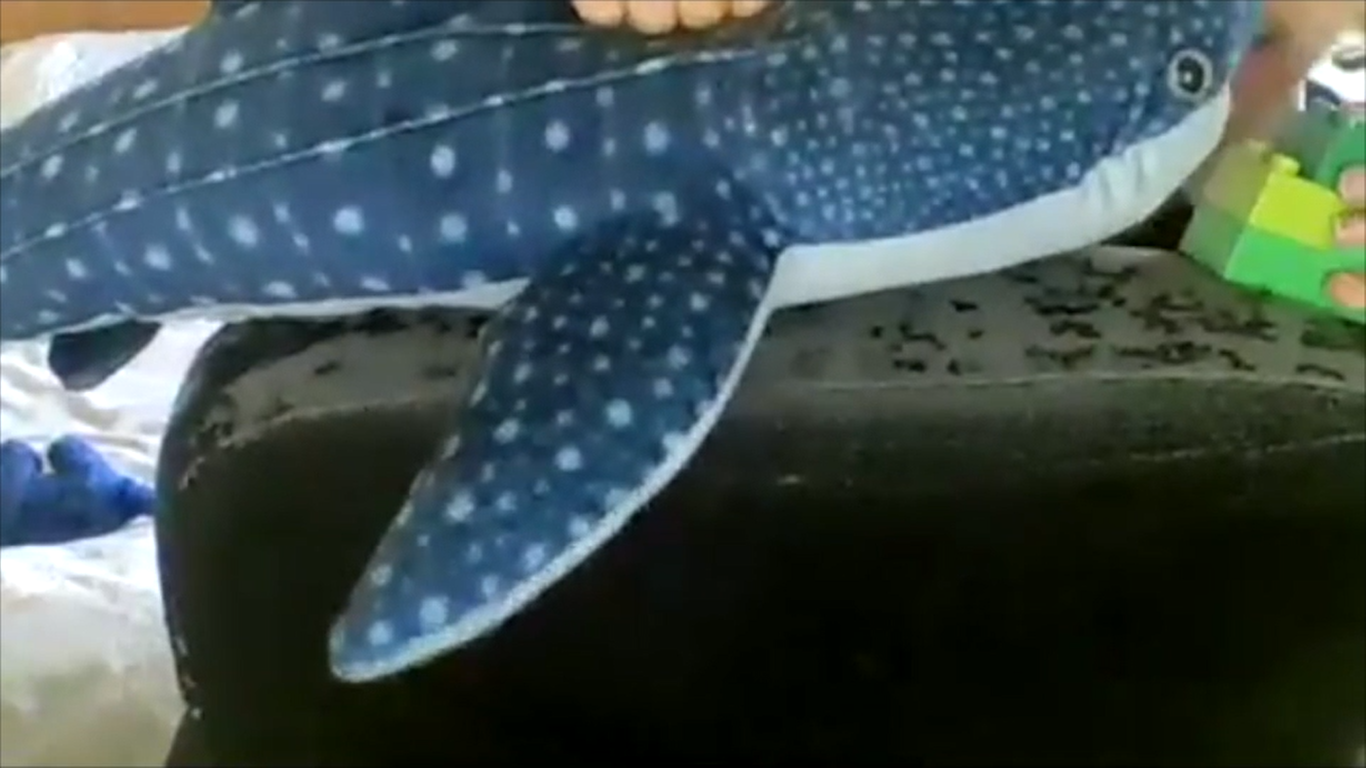 [Massimo, a Youth Junior participant, uses a large stuffed whale toy and a green frog made out of Lego blocks to tell 'The Story of Blob the Frog' on the top of the large office chair in front of them].
The intermediate group took a journey around the world, from the comfort of their own homes. Each week they were tasked with creating a different and vibrant environment using household objects. Throughout this term they developed skills in devising, object manipulation and teamwork; working as a whole group to create 1 whole scene. This was then edited into a short film.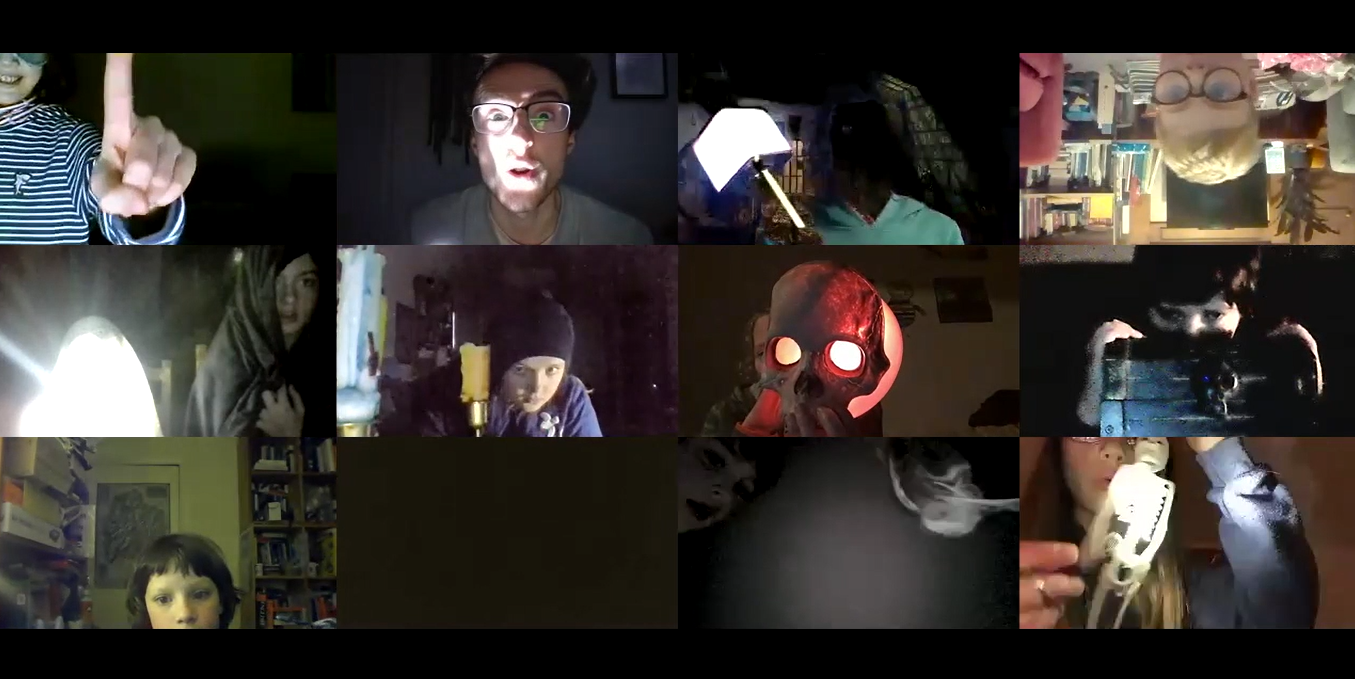 [Our Youth Group Intermediates gather on a Zoom call to tell a spooky story, complete with atmospheric lighting and creepy props, like glowing skulls and antique chests...!]
Our oldest group took a very reflective turn, our sharing week was Monday 22nd March, one year ago we were just about to enter the first lockdown. Each young person wrote a monologue in the form of a letter, addressed to themselves from one year ago which was preparing them for the year ahead.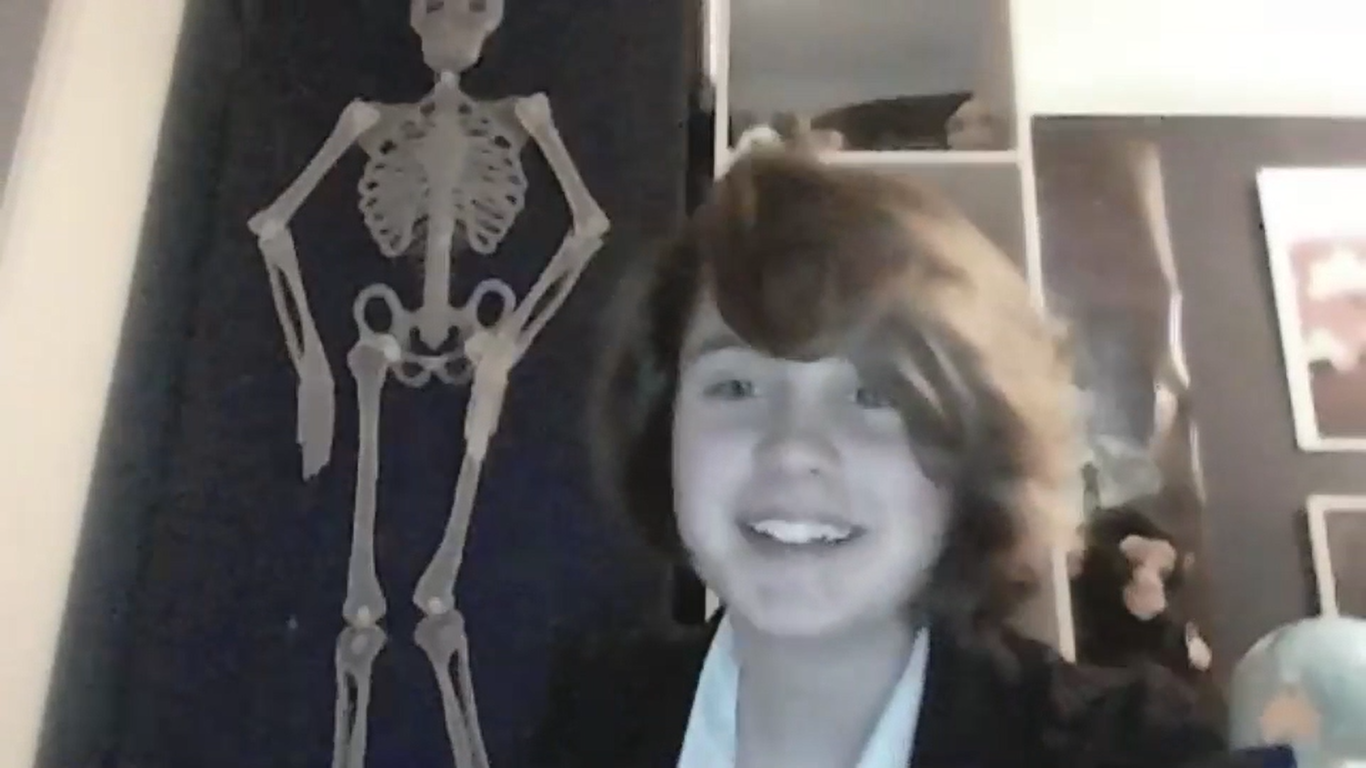 [Senior Youth Group member Olivia reads her letter to one-year-ago self, including both prep for 2020 & a pep talk.]
I'd like to give a huge shoutout to all 3 groups, who did such amazing work in such difficult circumstances.
Tom Mangan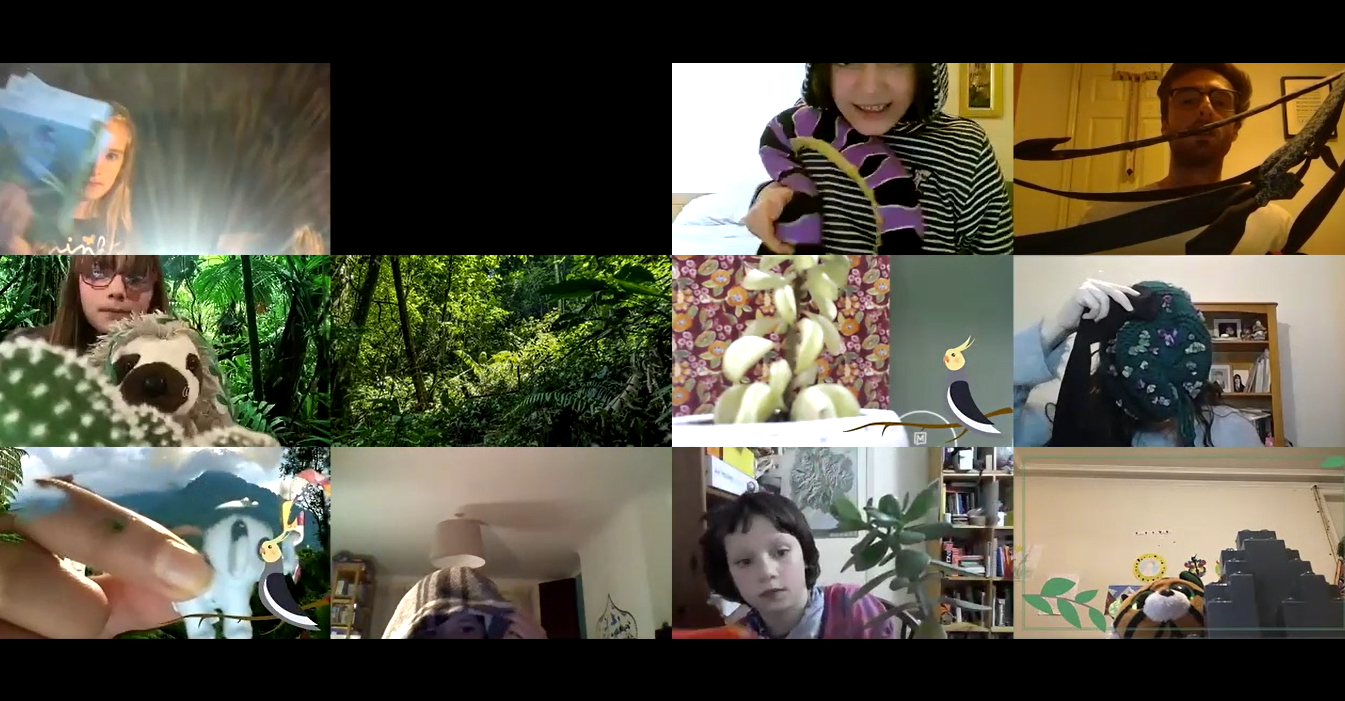 [Our Youth Group Intermediates use Zoom to go on an wildlife exploration, encountering sloths, snakes, tigers and more - all using Zoom backgrounds, stuffed animals and costumes!]
As a Youth Leader Leader, my main aim was to create engaging and creatively stimulating sessions online, which would serve as a safe and supportive space for those attending. We worked towards an end of term online showcase, in which students could show off their hard work to parents and their fellow classmates from other youth theatre sessions. The focus for the Junior groups was imagination; devising a mini play based on their 'Fantastical Alter Egos'. As for the Seniors; the children worked on monologues, text work and embodying characters.
Some stand out moments included; playing warm up games in character or placing them in bizarre settings and watching these colourful characters interact with one another. We utilized zoom to our advantage via the break out rooms, background changes, costumes and props based on what would be available in the house, as well as using music and to heighten games and the performances themselves. It was wonderful to see the children's confidence and playfulness grow, and although Wi-Fi and isolation provided slight issues, it was nothing that could not be overcome with patience and understanding.
Jayran Lear
Finally, to close, some words from our Creative Learning Manager, Carl Woodward: "During the long, hard recent lockdown our young people worked imaginatively online. We know that youth theatre has the power to transform lives and we look forward to having them back on site and to continue to provide opportunities for everyone to discover and engage in a lifelong love of the arts, and to develop their skills for life."