Dukes Youth Theatre relaunches as Young Company with Company bursaries in memory of Lottie Edwards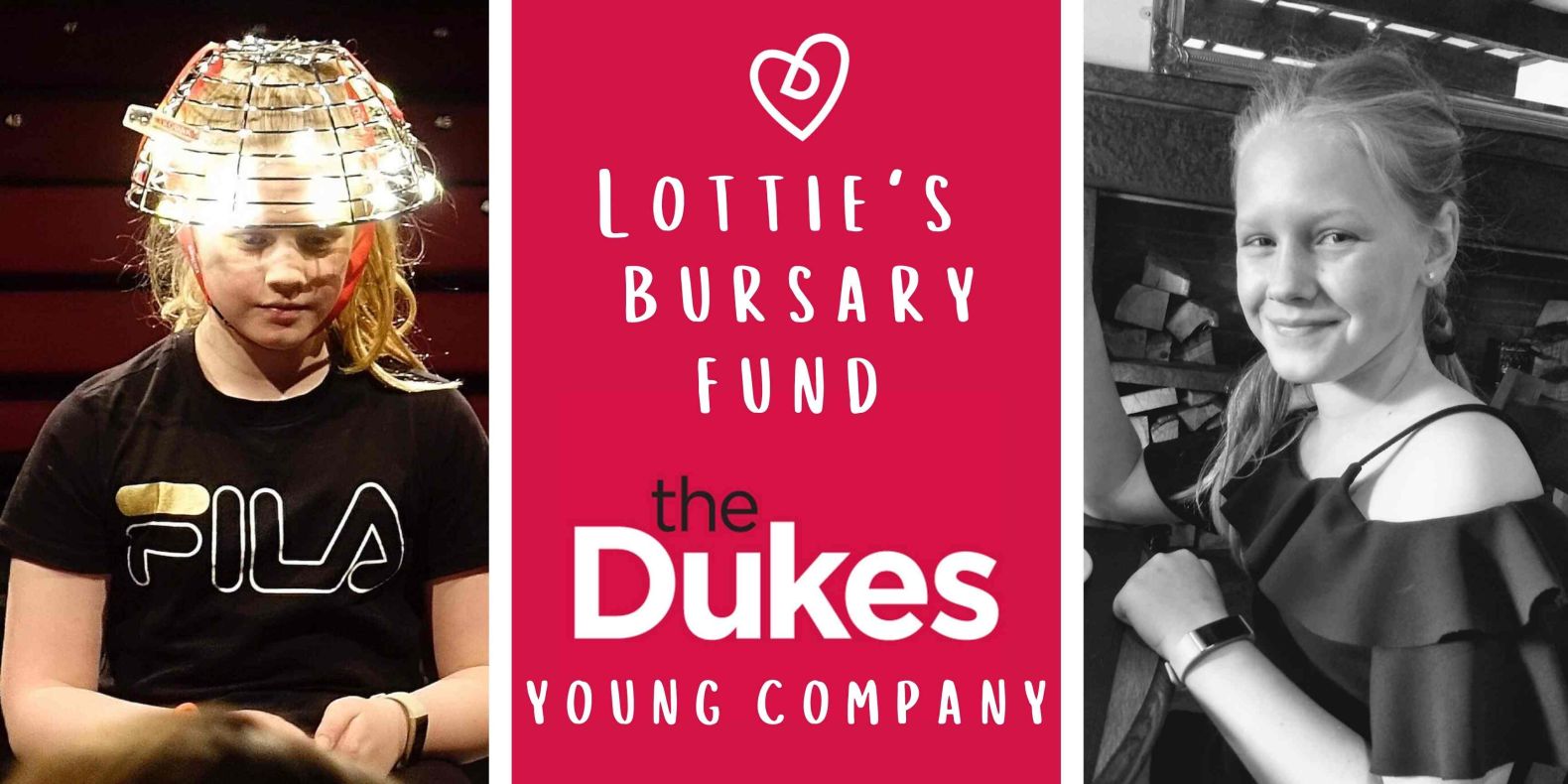 Lottie was a fully-fledged member of The Dukes Theatre as part of Lancaster's youth theatre, joining age 7, she loved performing. She was a very conscientious and empathetic young person who was passionate that no child missed out on the opportunity to participate in the arts. We want our creative engagement opportunities to be open accessible to all local people who want to take part. We actively seek to remove any barriers, including financial that might prevent families and young people feeling like they cannot access opportunities.
Lottie's Young Company Bursary spaces have been made possible due the generous donations made by Lottie's friends and family as well as the fundraising efforts of close family friend, Claire Marsden who recently raised £2,679 via Crowdfunder by running over 2000 kilometers.
Lottie's parents (Sarah and Philip say) "Lottie was simply the best daughter that we could have hoped for. She was kind, talented, bright, extremely funny, and had an ability to connect with others that were well beyond her years.
Lottie will always be remembered for her kilowatt smile and her infectious enthusiasm for life. She would, quite literally, light up a room!
She was a born performer (both inside the Dukes and out) and felt very passionately that opportunities like youth theatre should be accessible to all children regardless of financial background. In fact, she cared that much that she would donate her own pocket money to further this cause during our visit to the Dukes' Christmas production.
Life is very different without Lottie but establishing this bursary in Lottie's name provides comfort that she is remembered by friends around Lancaster but also that her mission for a fairer society is, to some degree, furthered in her name."
Claire Marsden says "in April 2019 Lottie and her mum Sarah accompanied me to Blackpool to support my marathon race. I have never witnessed support like it. Lottie made every person on the starting line feel special, wished everyone good luck and I could hear her cheering every step of the way. I felt so lucky to have met Lottie again and the evening that followed the race was filled with laughter thanks to her antics, banter, and conversation. Lottie and her brother Archie kept me entertained for hours and, as a tired old teacher, restored my faith in the youth of today. I learned that Lottie had her serious side and truly cared about others and questioned injustice. Being given the opportunity to honour such a strong and intelligent young woman has been incredible. The idea of the walk was to cover the distance from my home in Porto to my parents in the UK. Lottie's passion for life accompanied me on every kilometre and I hope that the money raised will give others the opportunities that Lottie felt should be open to all."
Lottie's bursaries will fund places for children from challenging backgrounds and low-income families to participate in our weekly young company workshops develop confidence, perform on one of our four stages, and make new friends.
For more information, please contact Carl Woodward, E: carlwoodward@dukeslancaster.org T: 01524 598 522
To donate to this fantastic cause please click here.