The Dukes In Line For Top Award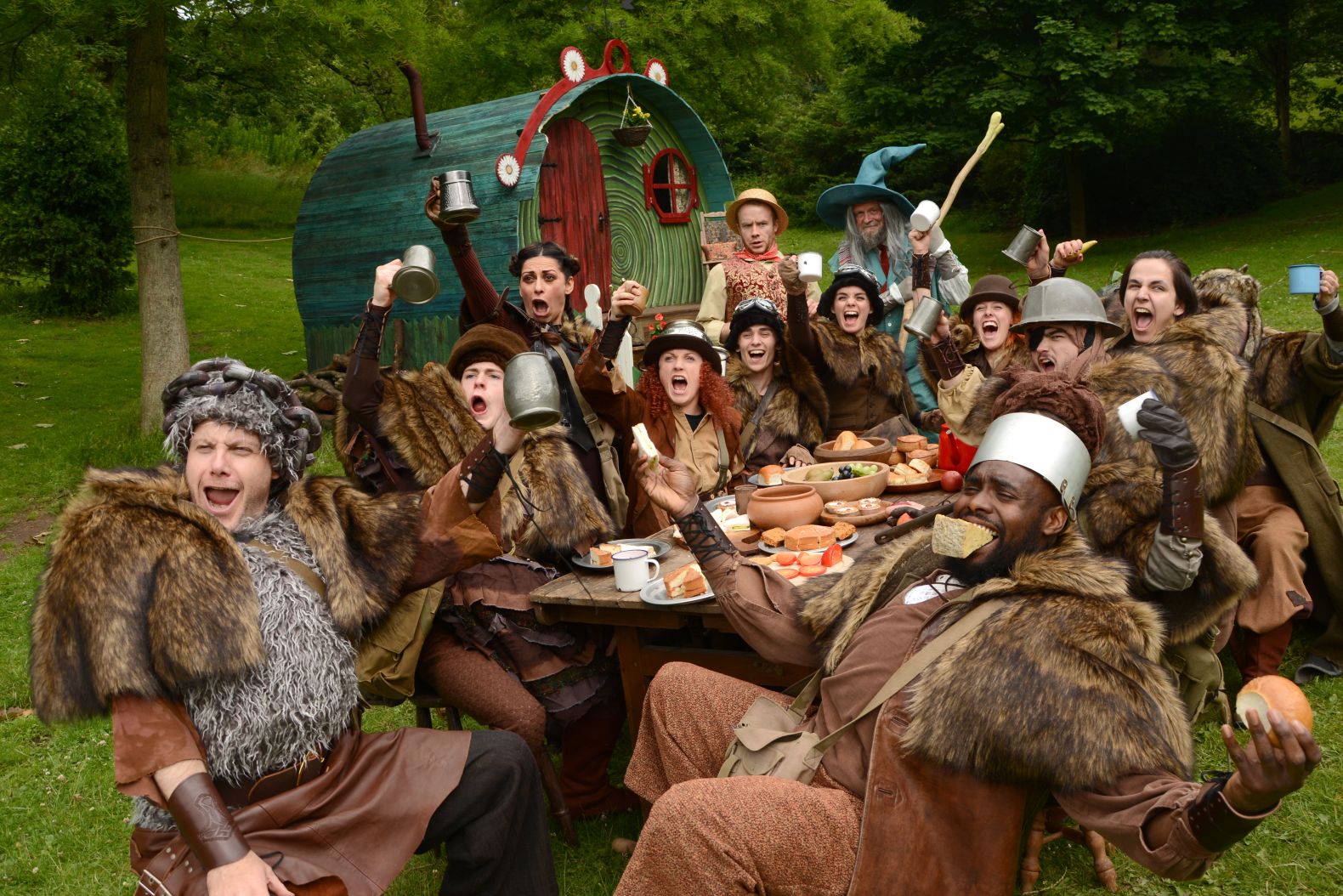 We're delighted  to report that our outdoor walkabout production of The Hobbit has been nominated for a prestigious UK Theatre Award.
Our version of the Tolkien classic story attracted more than 17,000 people from Dundee to Windsor and as far afield as North America to Malaysia when it was performed in Williamson Park during July and August.
It has been nominated as Best Show For Children And Young People alongside Birmingham Stage Company's production of Gangsta Granny and Little Red And The Wolf by Dundee Rep Ensemble.
The UK Theatre Awards demonstrate the breadth and depth of outstanding talent and achievement in theatre and the performing arts throughout the United Kingdom, on and off stage.
Julian Bird, Chief Executive of UK Theatre, said: "This year's nominations demonstrate that theatres in the UK are continuing to thrive artistically. Night after night, incredible work can be seen on stages up and down the country. From thought-provoking drama to musical revivals, our industry is a world-leader. We also recognise the hard work of the dedicated teams backstage and front of house, without which there would be no theatre."
The Dukes Executive Director, Ivan Wadeson said:"The Dukes is delighted that The Hobbit has been nominated for such a prestigious award. The annual park show has been enjoyed by more than half a million people since 1987, bringing visitors from far and wide to the beauty of Williamson Park alongside enthusiastic local audiences. The Hobbit being recognised by UK Theatre tops an incredible summer for The Dukes."
The Awards will be presented on October 9 at a ceremony at London's historic Guildhall in front of an audience including Sir Ian McKellen who will receive the Outstanding Contribution to British Theatre Award.
Keep your fingers crossed for us!