Call Out to Creatives: Digital Dukes Creative Homework Commission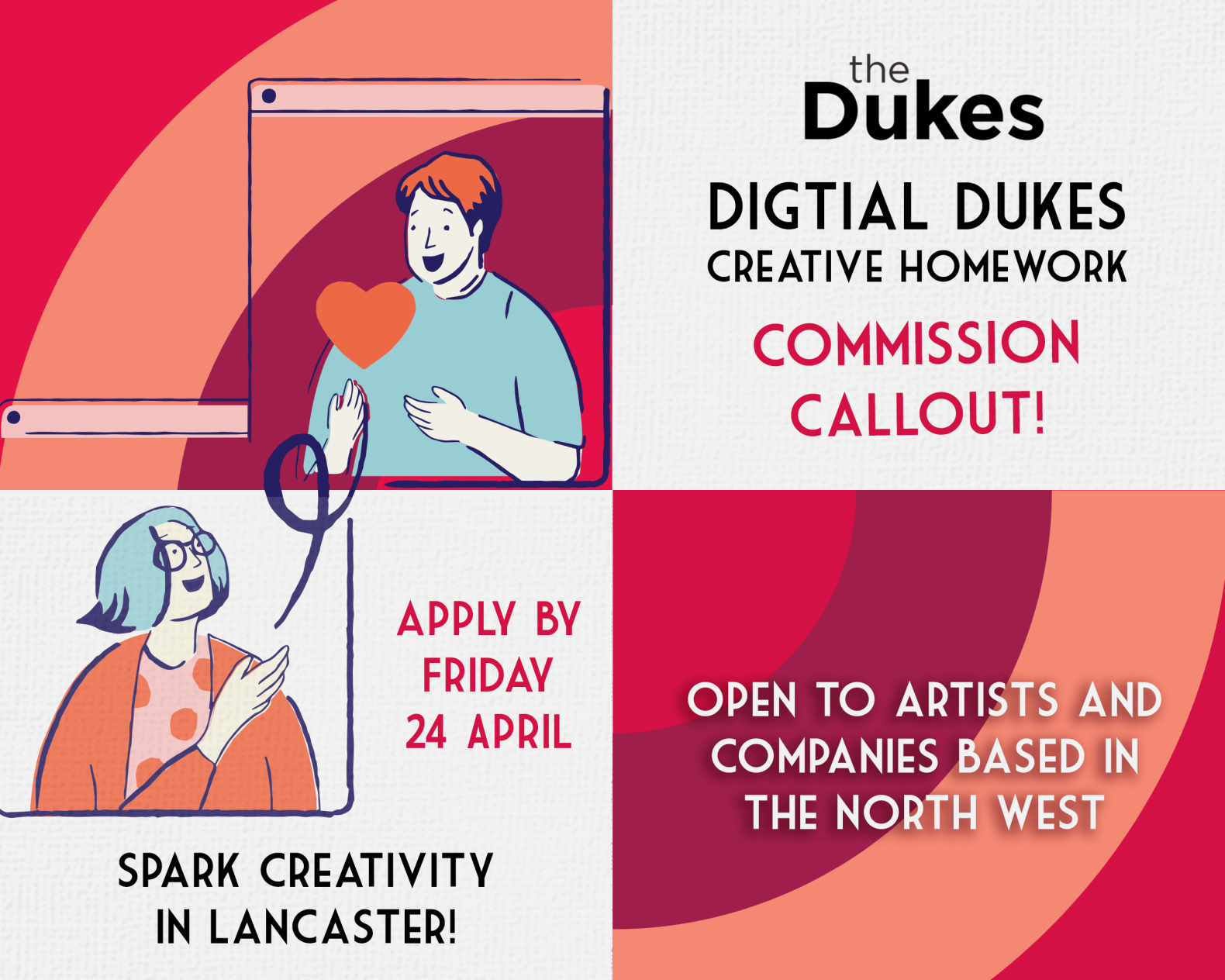 Digital Dukes Creative Homework
The Dukes is looking to commission 3 artists or companies from the North West area to create a workshop, performance or resource to spark creativity for our community. We are open to your subject matter and target group.
The Dukes will want to share your commission with our community and audiences via our online cultural space, Digital Dukes, on our website, so please think of how it will be distributed for free to the public.
Each commission will receive £200 and all need to be completed by mid-May. If you're interested, just send your proposal (no more than 150 words), including details of your target audience, and how you would like it to be shared, to tom@dukeslancaster.org. Closing date: April 24.
The chosen artists will then be supported by The Dukes team. We welcome proposals from all.