Come To The Crazy Christmas Cabaret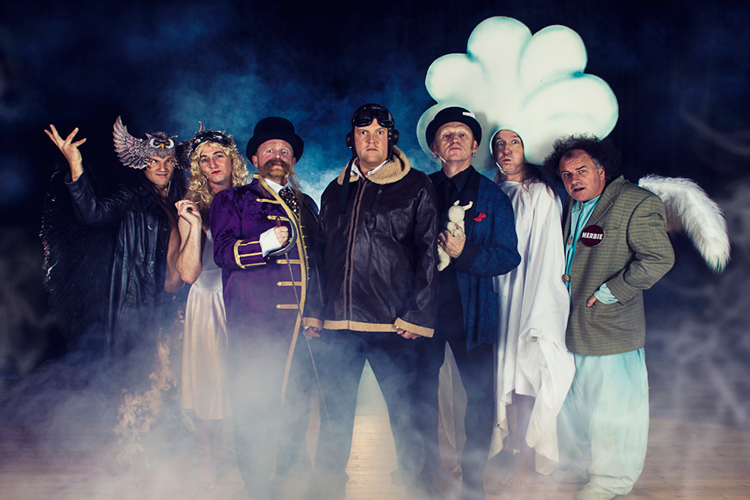 We're pleased to see that comedy, cabaret and chaos will be on their way back to The Dukes by popular demand this festive season.
Slightly Fat Features are returning to us on December 7 and 8 for their seventh Christmas Cabaret.
Stuffed to the seams with staggering stunts, lots of laughs and orchestrated mayhem to dazzle and delight, this cabaret promises variety for the 21st Century.
Suitable for kids but not a kids show, Slightly Fat Features cabaret is hard to describe until you witness it live – think Cirque du Soleil meets Monty Python.
It's a crazy combination which has wowed not only Dukes audiences but also viewers of Sunday Night at The London Palladium and has also enjoyed a West End run.