Bringing Pinocchio To Life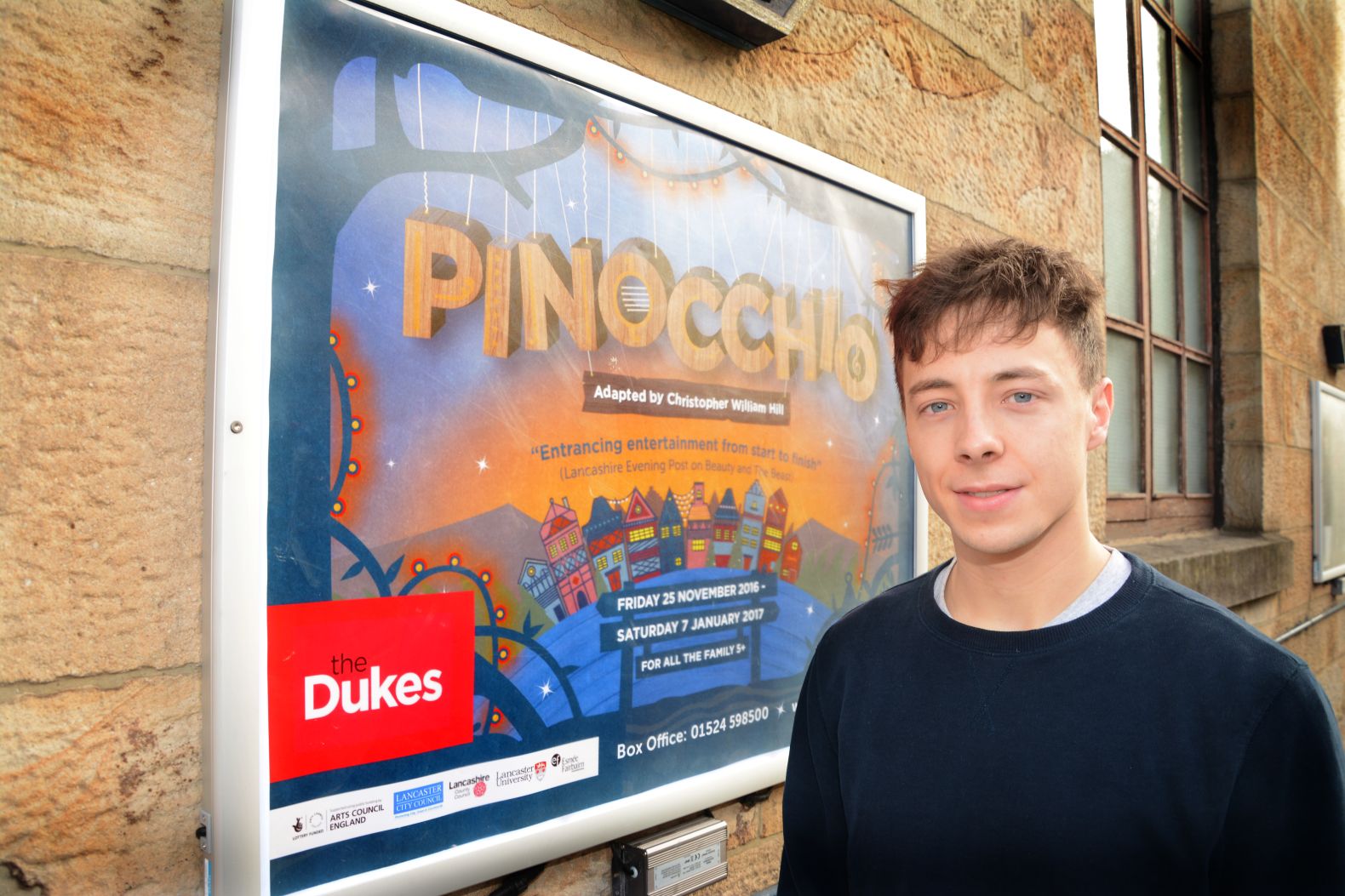 Just weeks after winning a UK Theatre Award for our summer outdoor production for children and young people, we've now turned our attention to Christmas!
Yesterday, the cast of Pinocchio arrived for rehearsals and leading the way was Dukes success story, Lucas Button who will play the title role.
A recent graduate of the Royal Central School of Speech and Drama, Lucas first appeared in a Dukes Christmas show in 2005 as Tiny Tim when he was a member of our Youth Theatre. He went on to perform in many youth productions, most notably Hamlet in 2013 and returned to The Dukes last autumn to play the young Romeo in A Tender Thing.
The renowned and awardwinning children's writer, Christopher William Hill has adapted Carlo Collodi's captivating and enduring popular tale for The Dukes who will transform it into a treat for all the family with a cast of wonderful characters and crammed full of joy, music, puppets and songs.
Pinocchio is the story of a wooden puppet who magically springs to life and along with a smart-talking sidekick, sets off on a journey to become a real boy. But life is tough when you're made of wood and your nose just won't stop growing.
Director and Dukes Associate Artist, Louie Ingham said: "Pinocchio will be a fun and fast-paced show, taking the audience on a thrilling and memorable theatrical adventure ride while staying true to all the elements of the original story."
Louie, who has directed many productions for children and young people, worked on National Theatre Connections this summer as well as directing the Young Company in The Dukes UK Theatre Awardwinning production of The Hobbit.
Pinocchio opens on November 25 and runs until January 7. To book tickets, ring our Box Office on 01524 598500 or visit www.dukes-lancaster.org