Breaking Down Barriers to Participation with The Knotted Project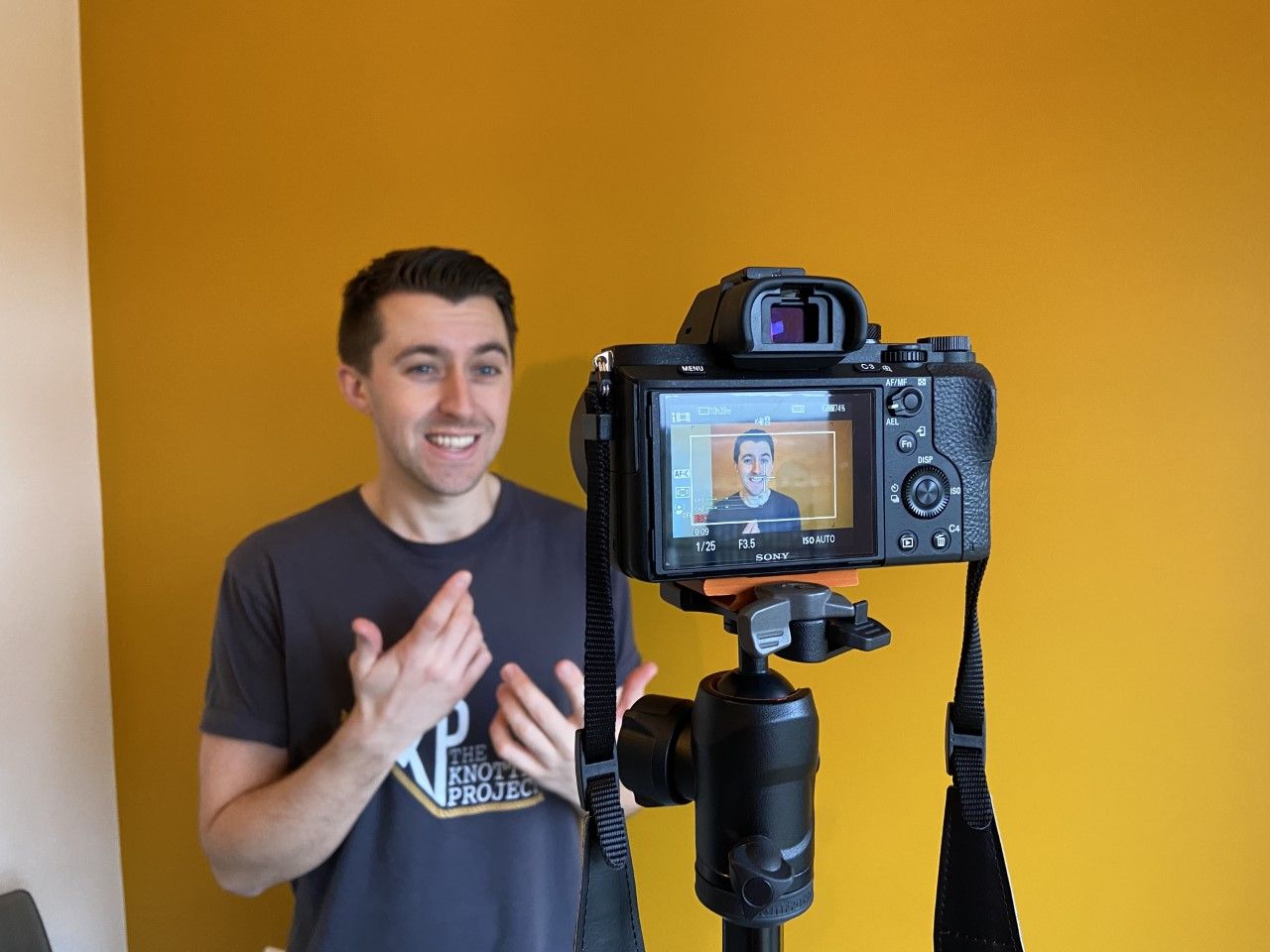 By Simon McElligott, Co-Director of The Knotted Project

'The Knotted Project has been working with The Dukes for more than 6 years, aiming to put creativity out there in communities and schools across Lancashire. Our partnership has always been built on ensuring that creative, arts based opportunities are available and accessible to as many young people as possible.
On an annual basis, we have historically delivered the Dukes Schools Festival together. This project format, normally involves us going out into a number of schools from the Lancashire region and helping loads of pupils make their very own, unique piece of theatre. Spread over a 2 month period, we would normally drive hundreds of miles across the county and deliver a project that focuses around the legendary Dukes Park Show.
Back in March 2020, we were just planning the next big festival, but as we chatted through our plans over a coffee with the team at The Dukes, we could no longer avoid the rumours in the news. Almost over night, it seemed that the world changed. Coronavirus had reached our shores. Everything stopped. Schools, shops and business closed and we were forced to press pause on the annual festival. One thing however, didn't stop… the need for work of this nature.
More than ever before, the last year has highlighted how important it is that our young people are happy and healthy. In our industry, we know the value of creativity in a young persons life, most of us 'in the business' felt it ourselves as children and never looked back. This project always champions self expression, confidence, curiosity and imagination. It also wouldn't be the same, without teamwork and collaboration. We know that the arts can be a vehicle for amazing progress and development, on both an individual, but also societal level.
We are proud that even in a tough year of enormous pressure, we were able to adapt. We have still engaged thousands of children across Lancashire through this amazing work. Schools have got online and the children have danced and created from their living rooms and their virtual classrooms. New technologies have emerged, but so has the collective ambition to find new ways of working. We have broken down barriers and found imaginative ways to still connect with young people in a range of complex settings. It's been so inspiring to meet teachers from across the community, who are committed to getting some creativity into the classroom. We have all learnt and adapted together. It's been an adventure.
In the Autumn term of 2020, we worked with an amazing group of schools to creatively explore the physical and emotional impact that the Pandemic has had on us all. The honesty of the responses by the pupils was inspiring and the work created really struck a chord. As we move into Spring 2021, with classrooms very much open and busy, the focus of the project has shifted towards igniting our imaginations again. Through pre-recorded creative sessions, we hope that children will be able to re-connect with us and each other in a fun and interactive way.
We can't wait to go into schools again in person and interact with all the amazing young people we've met through this process. We are really looking forward to hearing how everyone involved has got on with the latest iteration of this project. We want to commend all teachers, on providing a structure and support to our young people through the most difficult of years, you are amazing!
We are proud that even through the toughest times, we have continued to bring creativity and play into schools, enriching the lives of young people across Lancashire. Together with The Dukes, we will continue to do so!'
Click HERE to read more and access the resources for the home learning project.