Blind Willow, Sleeping Woman – Multinational Mayhem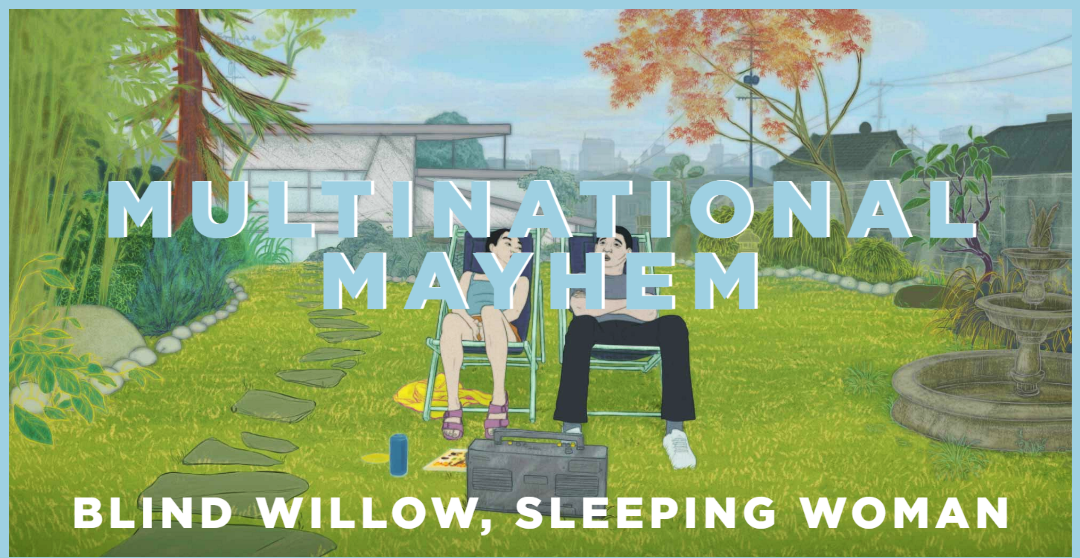 Written by Zoe Crombie
As the world has become an increasingly interconnected place, cinema has also become a much more global medium. While it always had an international element, with films in both Europe and the US being popular from the outset, it's hard to compare to the industry's current state, in which films come from a myriad of places and cultures. It's wonderfully impossible to even claim that most films are from a single country nowadays – case in point, Blind Willow, Sleeping Woman, one of the most transcultural films currently in theatres.
A co-production between France, Luxembourg, the Netherlands, and Canada, based on short stories from various collections by Japanese literary master Haruki Murakami, this is a film whose inventiveness spans three continents. Taking place in Tokyo following the impact of the 2011 earthquake and tsunami, the film follows a selection of strange characters, from a talking frog to a crazed salaryman (a mainstay of Japanese comedy). This bizarre creation by director Pierre Földes was initially filmed in live action before being altered, traced, and exaggerated by a team of animators, leading to a surreal final product that emphasises the universal language of the cartoon.
If you're a lover of international cinema looking for something a little different that's sure to make an impact on the big screen, Blind Willow, Sleeping Woman is truly like nothing else.
Blind Willow, Sleeping Woman is showing on the 28th April & 3rd May.
Book tickets here