Beautiful Thing Hits The High Notes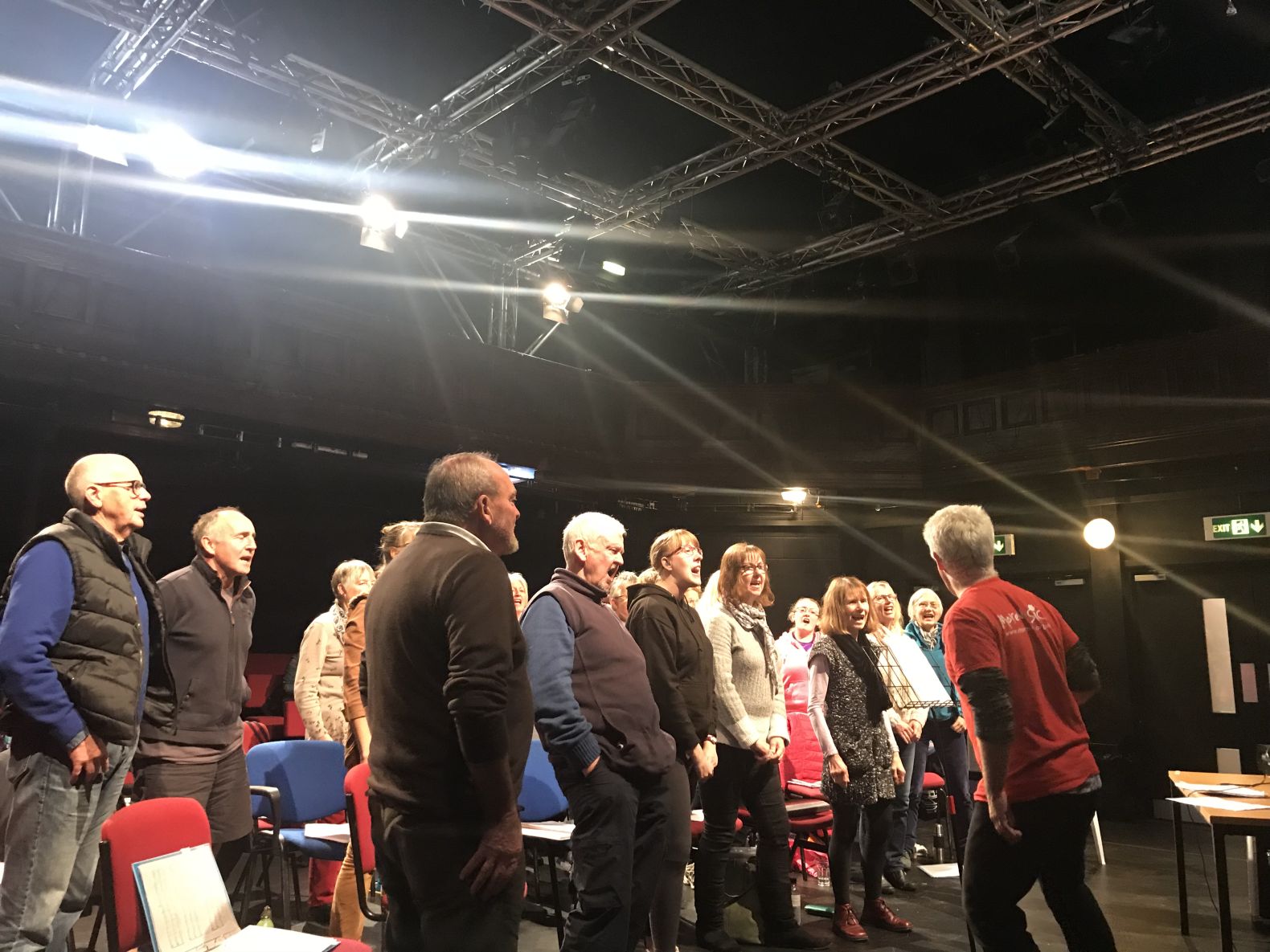 Our very own community choir will take you back to the Sixties and Nineties when it appears in Beautiful Thing from next Tuesday.
The choir was recruited from across the Lancaster district and has been rehearsing with More Music's Artistic Director, Loz Kaye for performances which take place until November 10.
Beautiful Thing is a touring production presented by Tobacco Factory Theatres in association with The Dukes and different choirs singing hits from the Sixties and Nineties represent the localities which the show visits.
Assistant Director, Sally Wippman said: "Having the community involved in such a prominent way in the production always adds colour and zest to the play."
Beautiful Thing is celebrating its 25th anniversary and tells the story of teenagers Ste and Jamie, next door neighbours on the Thamesmead estate in South London.
Jamie is being bullied at school and Ste's being bullied at home. One evening when it all gets too much, Ste seeks refuge at Jamie's and something frightening and beautiful begins.
Among the cast is Ted Reilly who played Johnny Carter in EastEnders until last year.
 A play that has charmed and delighted audiences across the world and inspired a cult film of the same name, Beautiful Thing offers a razor-sharp depiction of life and love on a post-war council estate, and is a gloriously nostalgic trip back to the early Nineties.
Beautiful Thing, which is recommended for anyone aged 14 plus, sees Coronation Street writer Jonathan Harvey at his insightful and hilarious best in this iconic story, which shows how community can lift you out of isolation and suffering.