Barbie – It's A Barbie World, and We're Just Living In It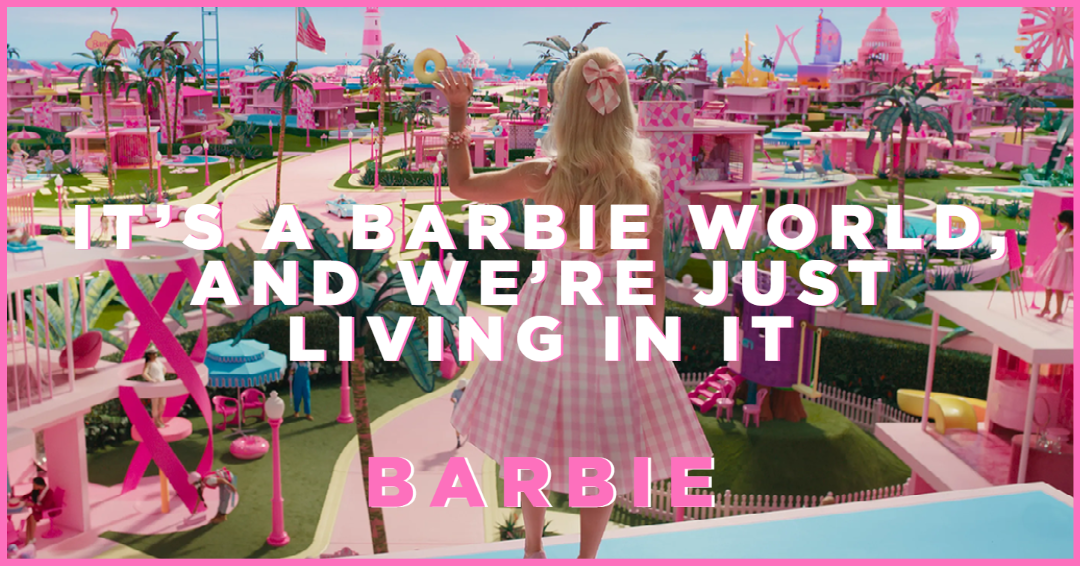 Written by Zoe Crombie
Now that we've passed the billion-dollar milestone, it's fair to say that Greta Gerwig's Barbie may have had one of the most successful marketing campaigns of all time, up there with the likes of 1989's Batman or the first Avengers movie. For months, we've had a steady stream of Barbie content that grew from a drip feed to a flood, bolstered by the Barbenheimer meme train but able to stand on its own through fantastic trailers that pay homage to film history, relentless merchandising ranging from platform heels to pierogi, and of course, the legacy of the toys themselves.

Understandably, for many potential audience members, this might raise a specific question – is Barbie anything more than a shiny plastic cash grab, or is this pink fever just a manufactured fad? Fortunately, the question of whether the film holds value beyond being a toy ad – which it invariably is - has been answered with a resounding 'yes'. Barbie is an absolute joy, a camp spectacular that still packs an emotional punch when needed. Margot Robbie anchors the movie with a surprisingly subtle performance, while Ryan Gosling delivers some of the funniest cinematic moments of the year with his dedication to the cause of Ken.
Gerwig's creation is a true crowd pleaser, designed to be a great night at the movies for almost anyone who chooses to give it a try. Whether you carefully dressed your dolls, flushed them down the loo, or totally ignored them, Barbie is more than worth playing with.