As part of Digital Dukes, we've commissioned talented artists and theatre-makers to create resources and activities that you can enjoy and get involved in during lockdown.
We hope they spark your creativity!
Eat, Sleep, Create, Repeat!
Carnforth based photographer Ginny Koppenhol shares her top tips in photography challenge 'Eat, Sleep, Create, Repeat'. This project will run over six weeks, where each week there will be a new video from Ginny with a challenge to take part in and learn from, designed to be done at home.
It's for any level of photographer with any kit, including those using smartphones. Whether you're a budding photographer or just want to learn something new, these videos are fun way to keep creative.
You can share your photos under the Facebook post for each challenge video, tag us on Twitter or Instagram or email your photos to tom@dukeslancaster.org.
Stay In & Boogie
Stay In and Boogie is a fun, accessible and inclusive dance workshop from the wonderful Lisa Simpson (of Lisa Simpson Inclusive Dance Ltd.) and Helen Gould (La Petite Mort Theatre), commissioned especially for The Dukes.

Follow Lisa, Helen and their team of dancers as they show you a creative movement game that's free for you to interpret to suit your needs and space!
Whether you're looking for a creative activity to suit any additional-needs or disabilities, something for the whole family to get involved with, or just simply a fun thing to do, Stay In and Boogie is perfect to try out.

Lisa Simpson is an innovative choreographer, workshop leader & company director with quadriplegia cerebral palsy. Non-verbal, Lisa communicates her artistic vision and workshop instructions through a trained translator. Find out more about Lisa Simpson Inclusive Dance Ltd.
Helen Gould is a dance artist, movement specialist and co-director of LPM Dance. She has worked with Lisa as a translator and help facilitate workshops. She has also helped facilitate The Dukes' Bring Me Laughter dementia arts project. Find out more about LPM Dance.

Ghost Story Writing Workshop
This spook-tacular Ghost Story writing workshop for young, aspiring writers was created especially for The Dukes by the brilliant Adam Z. Robinson.
Adam's created and performed in a trio of gothic delights at The Dukes, including The Book of Darkness and Light, Shivers and 2019's A Christmas Carol, so he's a bit of an expert when it comes to writing something scary and atmospheric.
Perfect for young writers 8+, or anyone wanting to keep creative at home, check out the video and give it a go!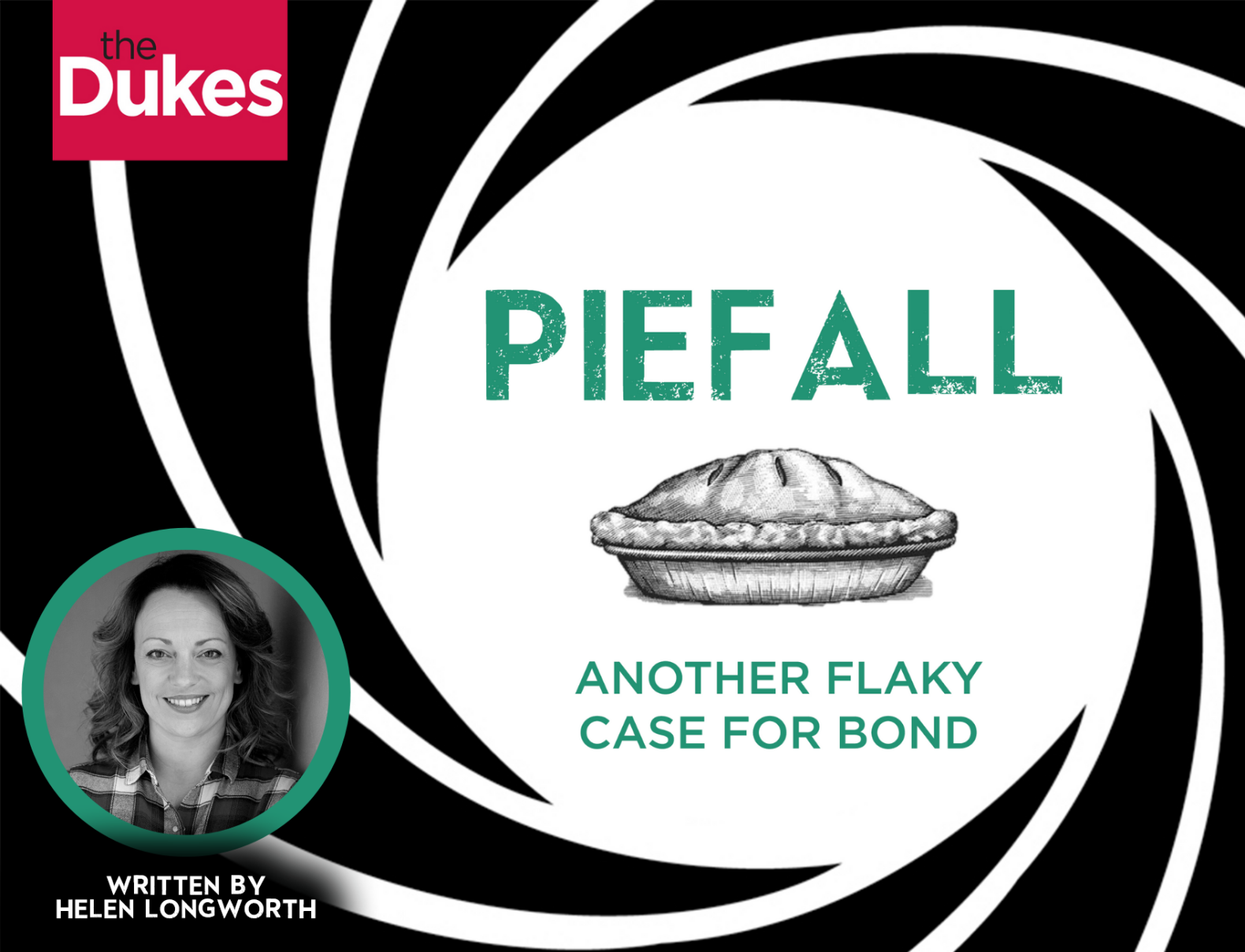 PIEFALL
Actress and musician, Helen Longworth (Ladies That Bus, The Dukes' Cinderella) has created spectacular spy spoof Piefall for you to have fun acting out at home.
With a license to thrill, this is a great way to develop your acting and singing skills and perfect for families and households to enjoy together.
If there are fewer of you than there are characters, why not switch it up, perfect the art of the quick costume change (or snappy editing) and play more than one character each? You can even involve your friends and family on video chat.
Share your videos with us by emailing tom@dukeslancaster.org or tagging us on Facebook, Instagram and Twitter, and using the hashtag #DigitalDukes