Top 10 Selling Films of 2016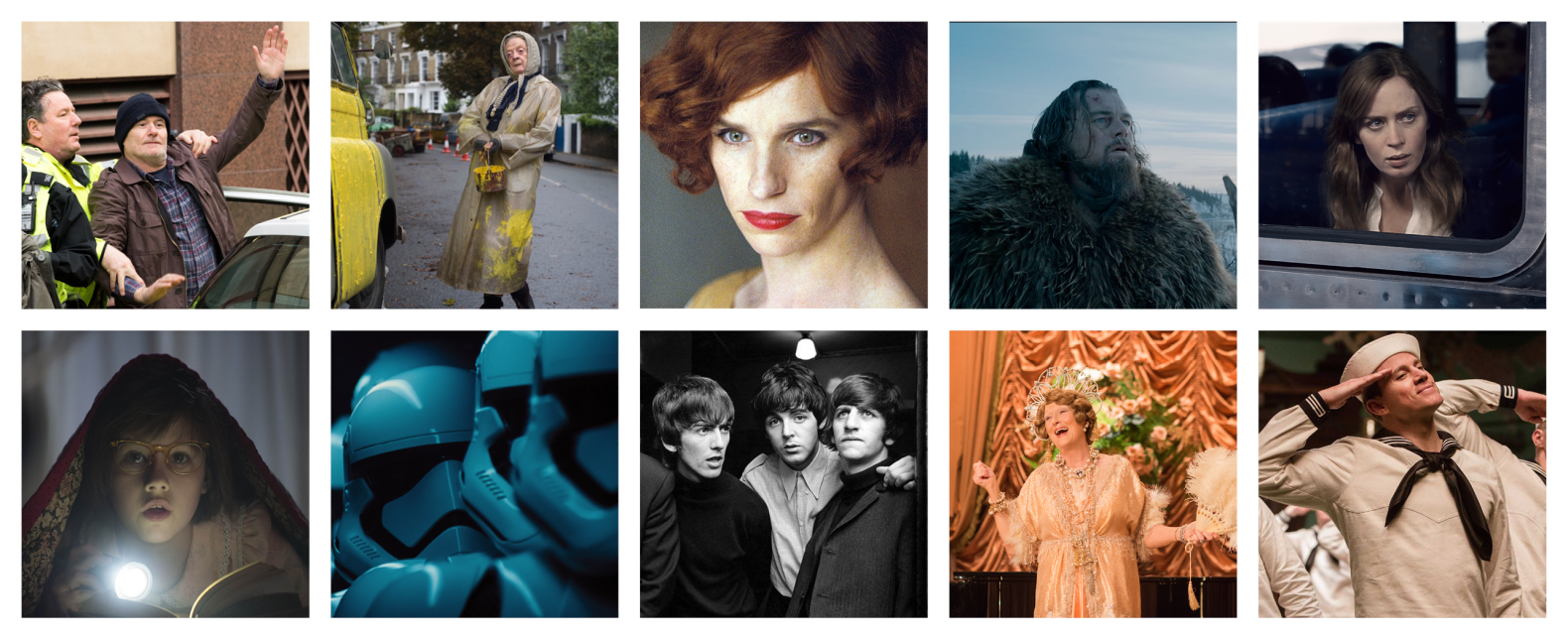 With 2017 almost upon us our Programmer, Johnathan Ilott, takes a look back over the past year to see what films proved popular with audiences.
Here's our top ten bestselling films:
1. I, Daniel Blake 2. The Lady in the Van 3. The Danish Girl 4. The Revenant 5. The Girl on the Train 6. The BFG 7. Star Wars: The Force Awakens 8. The Beatles: Eight Days a Week 9. Florence Foster Jenkins 10. Hail, Caesar!
Traditionally, our best-selling films lists have been dominated by British prestige titles: last year saw the likes of Testament of Youth, Suffragette and The Theory of Everything topping the chart. However, 2016 hasn't seen too many titles fitting that category; opening the way for different looking top 10 than usual.
That said, an award-winning British title did come out top once again, even if this one didn't quite fit the mould. Ken Loach's I, Daniel Blake arguably should have been a difficult sell – there are no stars and the main character is a 50-something Geordie plumber. Loach's film clearly tapped into the zeitgeist, though, and it rode a wave of acclaim and huge press coverage to become the British indie hit of the year. At The Dukes, it played for two weeks in a row to a consistently full auditorium, often receiving a round of a applause as the credits rolled.
British film was also represented by The Danish Girl – which was helped along by Eddie Redmayne's higher profile following his 2015 Oscar win – and by Meryl Streep's Florence Foster Jenkins. The Lady in the Van came in at number 2 for a second consecutive year. Though released in November 2015, the Alan Bennett adaptation played to strong audiences well into April, and in doing so took Mr Turner's crown of best-selling film of the decade so far.
Elsewhere, key Hollywood titles performed strongly at The Dukes this year. The Force Awakens was clearly one of the most anticipated films in years, while Spielberg's The BFG put a poor Box Office performance in the USA behind to become a huge hit in the UK. Our screenings in particular were boosted by our participation in a nationwide season of Roald Dahl inspired films.
Perhaps the two biggest surprise inclusions in the top 10 were The Beatles: Eight Days a Week and Hail, Caesar! While the films of the Coen Brothers are always popular here, Hail, Caesar! was met with a muted critical reaction and it clearly divided audiences, but you can never underestimate the appeal of a tap-dancing Channing Tatum. Ron Howard's Beatles film was boosted by a live satellite Q&A event, but was also one of many hit documentaries this year. Oasis doc Supersonic, Battle Mountain (about cyclist Graeme Obree) and Louis Theroux's My Scientology Movie all exceeded our expectations.
There were several titles which just missed out on making the top 10. These included two of my personal favourites – Love & Friendship and Room – which came in at 11 and 12. Also narrowly missing out were High Rise, Spotlight and Pedro Almodovar's Julieta, which was our top foreign language film of the year.