The Dukes Theatre work with local school children for the theatre exhibition of Around the World in 80 Days Hot Air Balloons!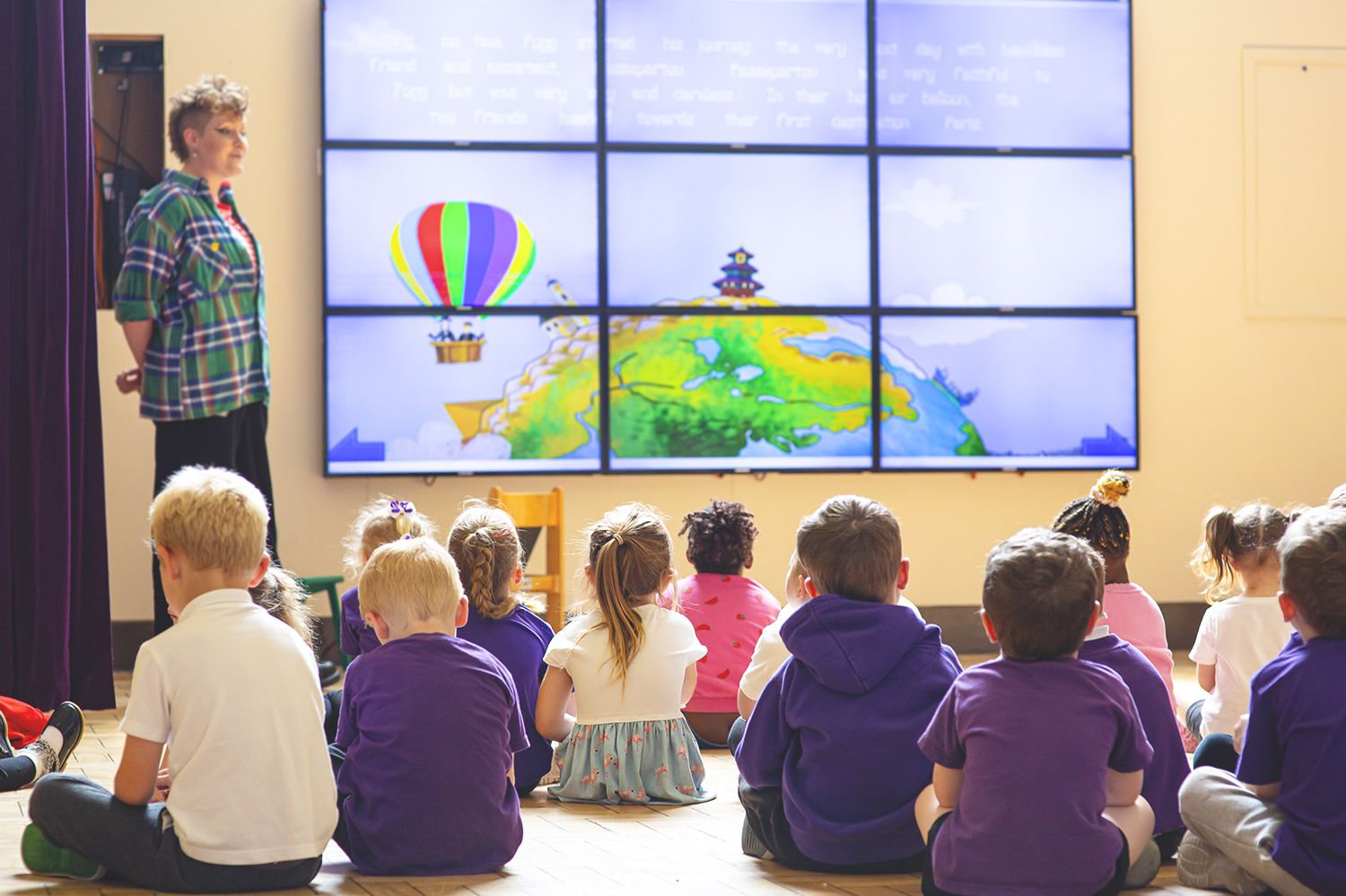 The Dukes have been working with Schools in Lancaster and West Cumbria to create an exhibition which will take over the Dukes theatre, all to tie-in with the theatre's upcoming annual Summer 'Play in the Park' at Lancaster's Williamson Park, which this year is Around The World In 80 Days from Friday 21 July – Sunday 27 August. The workshops, which are part funded by BEPDT, will culminate in a Hot Air Balloon Exhibition at the Dukes Theatre which will run until 27th August.
The exhibition sees Around The World In 80 Days-themed hot air balloons created by local school children takeover the bar and theatre spaces, each balloon has been themed around a country of special place, meaning visitors to the exhibition can go on their very own adventure around the world as they discover a unique location on each hand-made balloon.
The Dukes has been entertaining generations of families with their summer promenade shows since 1987, attracting a total of more than half a million people. The promenade production, which will be performed Tuesdays-Sundays at 7:15pm, will see audiences guided through a transformed Williamson Park where audiences travel across locations within the park as they follow the story.
The schools that took part in creating this exhibition were Ryelands Primary and Nursery School, Morecambe Bay Community Primary School, Flimby Primary School, Mossgate Primary School and The Loyne Specialist School.
This year's promenade production is sponsored by Lancaster House Hotel and Supported by BEPDT, Lancaster University, Lancaster City Council and Arts Council England.