Star Playwright Inspires Our Young Company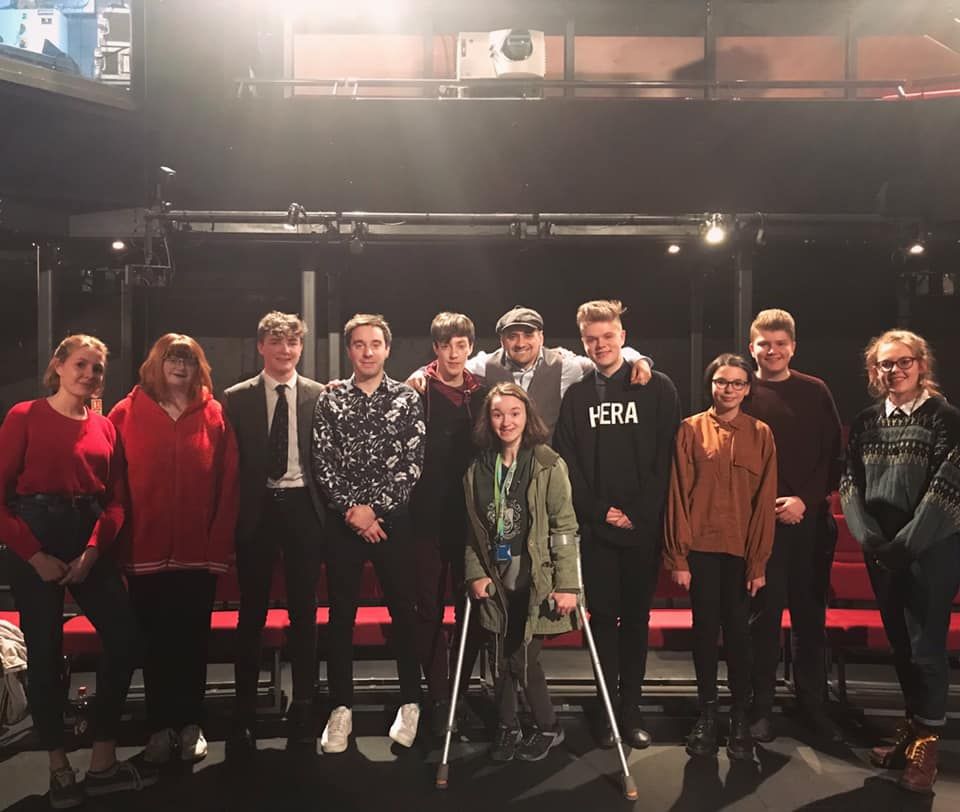 We were delighted to welcome James Graham, one of the most prolific and popular playwrights of our time, to The Dukes last week.
James, whose Channel 4 drama Brexit: The Uncivil War starring Benedict Cumberbatch was screened recently, chatted with members of our Young Company who are currently preparing for their new show, Empire To Exit.
James, who is the first playwright since Oscar Wilde to have had three of his plays running in the West End simultaneously, spoke to the young people about his own background and career as well as offering some advice on their own production.
"Empire To Exit sounds very exciting and you should all be proud of what you are doing. It's brave to devise your own work," he said.
Empire To Exit, which will be performed in The Round on March 27 and 28, just days before Britain's planned exit from the European Union, will feature 200 years of British theatre in two acts with a devised finale presenting the Young Company's own response to the current political and social climate.
The political scene past and present is a theme of many of James's plays including the 2018 Olivier Awardwinning Labour of Love but he's also written the book for the Broadway musical Finding Neverland with music by Gary Barlow and written several television dramas including Coalition which won a Royal Television Society Award.
Last month, he was the subject of a BBC1 Imagine documentary and was invited to The Dukes by one of our patrons, Martin Humphrey who was James's drama teacher in Nottinghamshire.
Empire To Exit, which is sponsored by Pizza Margherita, is recommended for anyone aged 12 plus and tickets are priced £9/£7 concessions.