Rita's Ready For Her Close-Up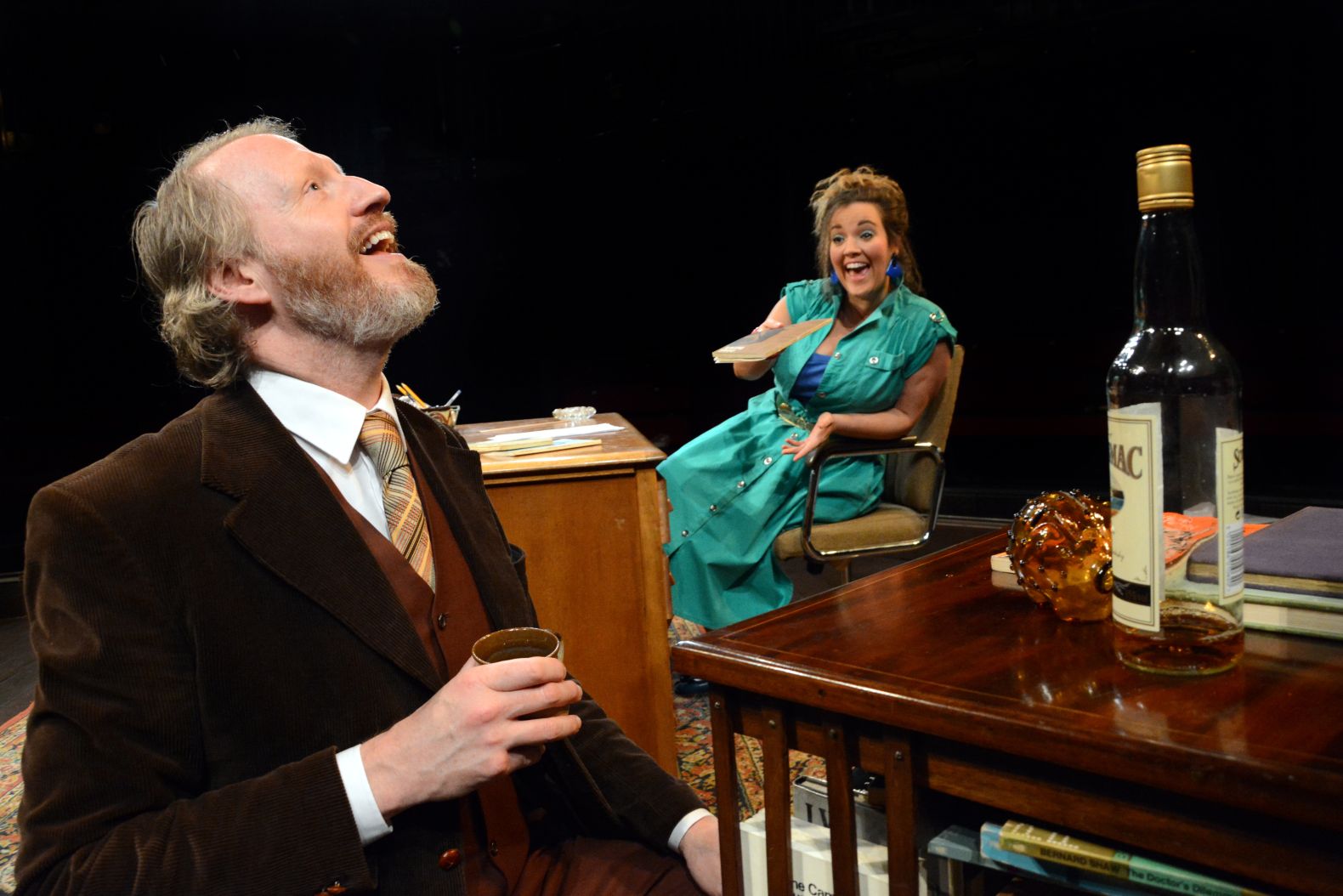 There's just a week to go before our co-production of Education Rita opens!
And yesterday, during a photo shoot, we had a taster of the great performances to come.
Educating Rita, which runs here from April 5-14, is a witty exploration of class, privilege and the power of literature written by former hairdresser, Willy Russell, about a hairdresser who has a thirst for knowledge her husband can't understand.
Eager to escape the trivial conversations at work, Rita enrols on an Open University course where she meets her tutor, Frank, a frustrated poet, tutor and borderline alcoholic.
Educating Rita will be our first co-production with the New Vic, Newcastle-under-Lyme and will also tour to the Stephen Joseph Theatre in Scarborough.
The iconic roles of Rita and Frank will be played by Lauryn Redding and Andrew Pollard, both making their Dukes debuts.
To coincide with Educating Rita, we're also staging a one-off performance of One Book, One Pen on April 12.
It will explore the theme of education based on the experiences of asylum seekers and refugees who have left their homes in Afghanistan, Palestine, Egypt and Vietnam to settle in the Lancaster and Morecambe area.
Their extraordinary stories will be presented as headphone verbatim theatre where performers hear the testimonies via headphones and then repeat every word, hesitation or exclamation made by the original interviewees to the audience.
This new technique received critical acclaim when used in the National Theatre's production of London Road.
Authentic, powerful, moving and often funny, One Book One Pen asks, in the forty years since Willy Russell wrote his modern classic, what's changed?
One Book One Pen has been created in collaboration with awardwinning artist, Kristine Landon-Smith. It is a Pay What You Decide production where you book your ticket as usual and after the show pay what you feel the performance was worth.
To book tickets for Educating Rita or One Book, One Pen, ring The Dukes box office on 01524 598500 or visit www.dukes-lancaster.org