Our 2015 Top Ten Films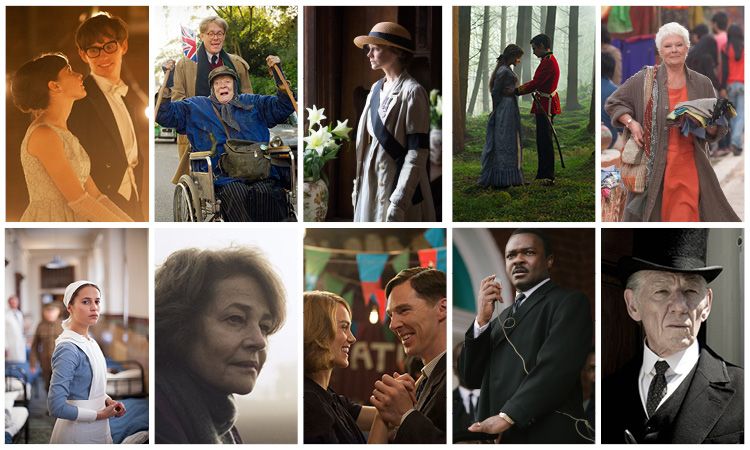 With 2016 almost upon us our Film Programmer, Johnathan Ilott, takes a look back over the past year to see what films proved popular with audiences.
Here's our top ten best selling films:
The Theory of Everything
The Lady in the Van
Suffragette
Far From the Madding Crowd
The Second Best Exotic Marigold Hotel
Testament of Youth
45 Years
The Imitation Game
Selma
Mr Holmes
As usual British talent dominated our most popular films of the year with all but one on the list being a UK production.
The Theory of Everything came out top, with the biopic of Stephen Hawking riding a wave of award wins and public interest in one of Britain's most iconic scientists.
For a year the London Film Festival called "the year of the strong woman" and one in which the gender divide in the film industry came to prominence it's been really pleasing to see the strong performance of so many films with female leads. Returning favourite Carey Mulligan features twice and Judi Dench once again flexed her Box Office appeal with her fourth appearance in a row in our top 10. Elsewhere Alicia Vikander began a busy year (she features in six releases in 2015) with the sleeper hit The Testament of Youth. She'll be back on The Dukes screen in January in The Danish Girl.
It was also great that the one non-UK production was Selma. The reception to the film nationally was a little muted and so it was fantastic seeing such a powerful film connect with audiences here. Likewise with the understated and quietly devastating 45 Years. Despite the August release date - usually a quiet period for us – Andrew Haigh's film was carried by universal critical praise and two outstanding performances by Charlotte Rampling and Tom Courtenay. Fingers crossed award season will give it a second wind.
Titles just missing out included Birdman, Still Alice, Spectre and Mr Turner which followed on from coming top last year to become our bestselling film of the century so far. The year's best performing documentary, Asif Kapadia's Amy ranked 15th overall, while for what was generally a quiet year for World Cinema, Wild Tales was the most popular foreign language followed by Leviathan, Force Majeure and Timbuktu.
Away from the ticket sales 2015 has been full of some brilliant fascinating films and my own personal favourites have been:
Carol
The Duke of Burgundy
45 Years
Inside Out
Inherent Vice
Mommy
Girlhood
Phoenix
Whiplash
Slow West