Oliver Twist Hits The Heights!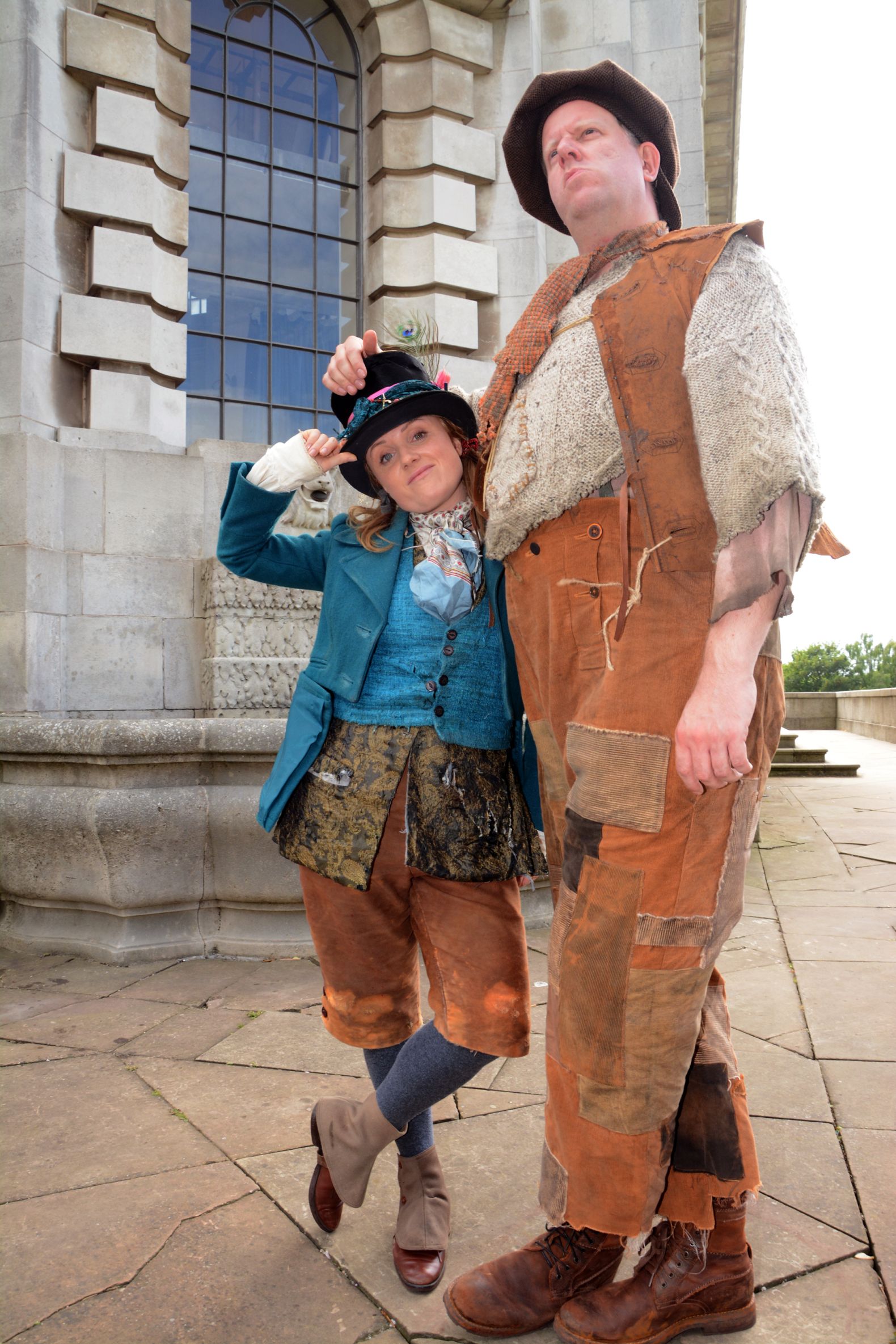 The Dukes very own 'Little and Large' are currently proving the city's most popular double act this summer.
At 4ft 11ins, Josie Cerise is always looking up to her 6ft 4ins sidekick, Andrew Ashford in our outdoor walkabout production of Oliver Twist in Williamson Park.
Josie plays a female Artful Dodger and Andrew takes on the role of her dim-witted friend, Charley Bates in the play which runs until August 15.
The difference in their height is just one of the comic elements of this new adaptation of the Dickens classic written by Coronation Street scriptwriter, Debbie Oates.
Once again, Josie, who was brought up near Chorley, has become an audience favourite following her showstealing performance as one of the Ugly Sisters in The Dukes production of Cinderella last Christmas.
Although she has appeared in the West End, on children's television and across the world, Oliver Twist is her first experience of outdoor theatre so as well as picking pockets, Josie has been picking up tips from Andrew who appeared in The Dukes 25th anniversary outdoor production of Merlin And The Legend Of King Arthur in 2011.
"One of the best things is the sheer scale of it all – there really is nothing like the experience of performing in the open air," said Andrew.
"Park show audiences are also extremely special. They are so supportive of the piece, and the actors in it, and are always so appreciative."
To see Josie and Andrew for yourself, tickets can be booked at The Dukes Box Office on 01524 598500 or visit www.dukes-lancaster.org.