Experience More, Feel More, Challenge More…Moor Space Is Back!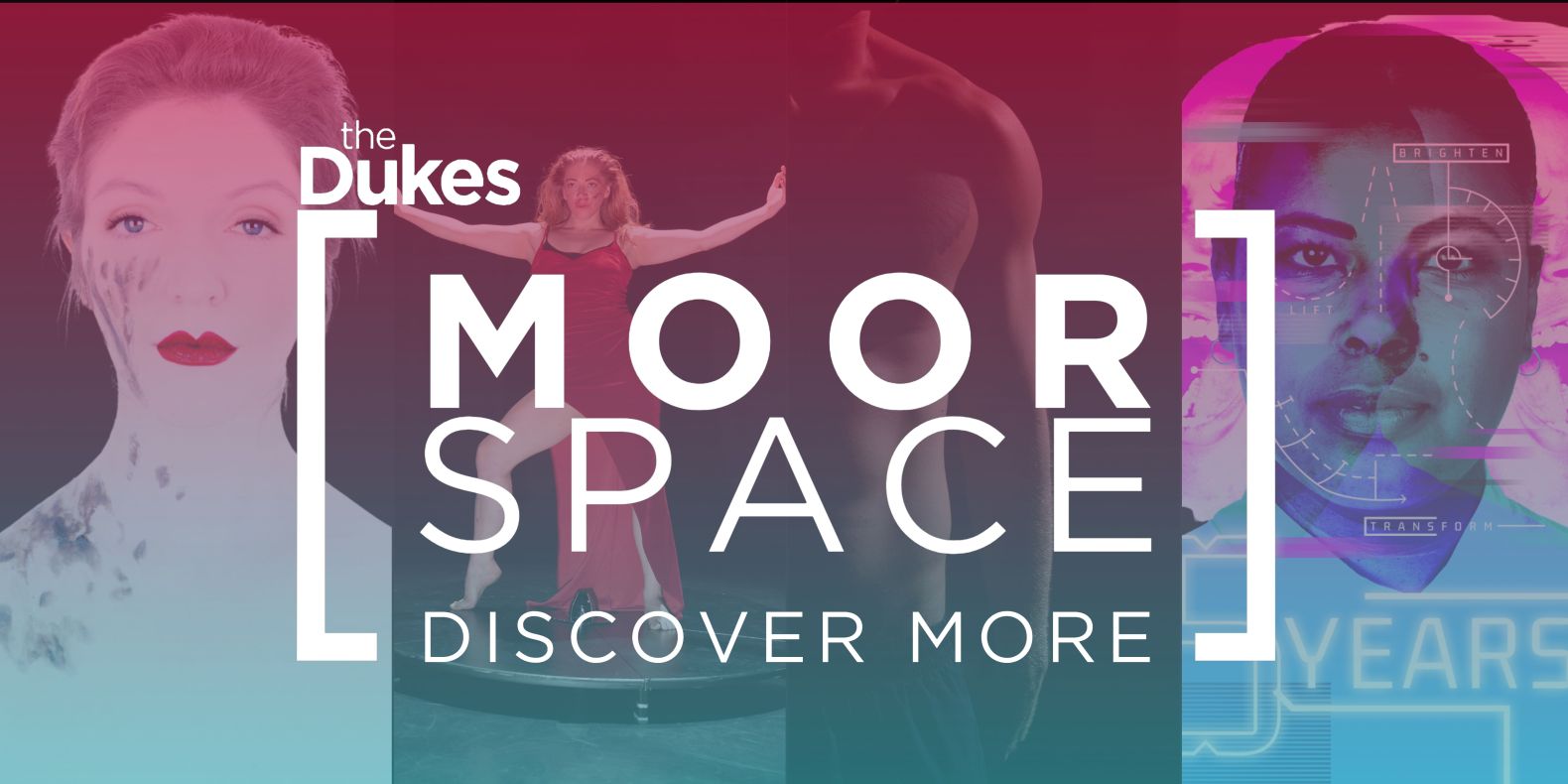 Moor Space is one the most exclusive performance spaces in Lancaster, holding only 100 seats but boasting an incredible line up of up and coming talent, the very best to feature at The Edinburgh Fringe Festival and shows that are about to take the world by storm. Held in a beautifully renovated Church the atmosphere in Moor Space is instantly enchanting.
This hub is designed to nurture the country's most promising talent by giving them an immersive setting to leave their audience fully engrossed in their stories.
Last Season Moor Space boasted an incredible lineup of shows exploring topics from heroic female snipers in Angel to what life is like for children with responsibilities of care in Joshua & Me. Rachel Hammond, writer and performer of Joshua & Me held a workshop with Barnardo's Young Carers in Moor Space holding inclusive activities designed to use art as a way to express yourself. The Young Carers had lovely praise for Rachel's performance and workshop such as "I loved the show! I related to it so much!" and "it was wonderful and relatable, especially because of our family situation." Proving that as well as a space to hold wonderful theatre, Moor Space also offers a truly unique experience for people from different walks of life.
Photo credit: Gabi Dawkins
So what can you expect at Moor Space for its brand new Spring Season? This season promises to deliver exclusive, groundbreaking work that challenges stereotypes and empowers those frequently overlooked in our modern society. Kicking off the season is Barely Visible, a piece exploring themes of objectification and how the media portrays Lesbian/Queer women, using physical theatre and Pole Dancing to create a hard-hitting, dynamic performance. Performer and writer, Rowen Gander said "audiences can expect to sit and feel empowered, and maybe self-reflect, on what is their position in society? how have they viewed or perceived gay women?" . Previous performances have been described as "An impressive physical performance… brutal.. yet hilarious" (Writebase) and "Holds everyone with its extraordinary magnetism… essential viewing" (Sight Lines). This striking piece of theatre is clearly not one to be missed!
Photo credit: Mark Lycett - Barely Visible
Next up this Spring is When We Died, an interesting insight into how a body is prepared for a funeral while one woman comes to terms with facing her attacker one more time. Written and performed by Alexandra Donnachie the audience will see one woman, an embalmer, come face to face with a man who had assaulted her 9 months prior. As she prepares his body for his family to say their final goodbyes she takes the audience through what happened and how she is coming to terms with it in her own time. This powerful show had Lyn Gardener saying "Donnachie is really terrific... It's quietly hold-your-breath gripping" (for Stagedoor) and is guaranteed to keep audiences on the edge of their seats, hanging on every word.
Photo credit: Ali Wright - When We Died
The other shows later in the season both explore body issues in 2 very contrasting ways. Firstly audiences will see 5 Years, a show exploring the statistic that 20% of women would agree to take 5 years off their life in order to achieve "the perfect body". To finish off the Spring Season is Brawn exploring the often overlooked issue of men's mental health and the beauty standards they are held to that can often lead to an unhealthy addiction/relationship to exercise and working out.
To ensure everyone has a chance to get involved with this exclusive theatre space The Dukes have a Season Deal of 3 shows for £30. Redeeming this offer is simple, purchase 1 ticket to 3 different shows in Moor Space and receive them at £30. The discount will automatically apply while checking out on the website or can be quoted to a member of staff in their box office.
There is no doubt that this season at Moor Space is going to provide hard-hitting work that will leave plenty of people feeling empowered and represented. Proving once again that Moor Space is THE place to catch some of the nations newest, hottest talent before they have the rest of the country gets to experience it.