Marcel the Shell with Shoes On – Small yet Mighty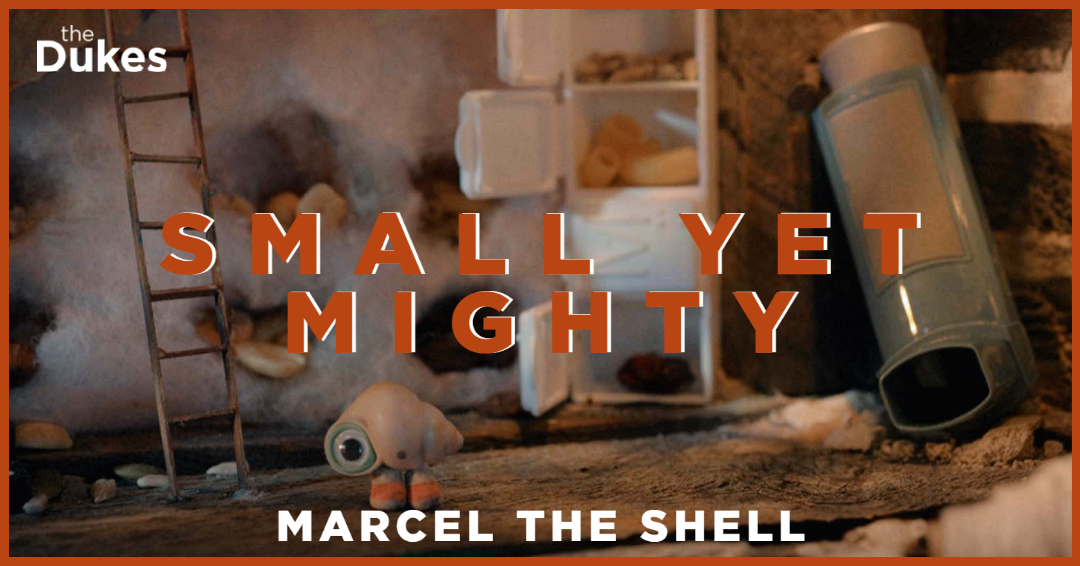 Written by Zoe Crombie
The Oscars are over, and with them the race for Best Animated Feature is decided too, with Guillermo Del Toro's wonderfully moving Pinocchio taking the grand prize. It was seen amongst most animation fans as a three horse race this time around; it was going to end up being the safe choice in Pixar's Turning Red, a more mature choice in Pinocchio, or the late game wildcard of Puss in Boots: The Last Wish. But frankly, I was rooting for a much smaller movie that slipped under the radar of many as effectively as its protagonist slips into his bread-bed each night: Marcel the Shell with Shoes On.
Based on a series of adorable shorts that can be watched right now on YouTube (boasting an impressive few millions of views), this is a small-scale story that combines live action and stop motion to create something upfront with its charm but low key with its poignancy. Following Marcel, a one eyed, shoe wearing shell brought to life by the voice talents of Everything Everywhere All at Once actress Jenny Slate, and the director Dean Fleischer Camp playing a version of himself as he comes across the creature in his natural suburban habitat, this is a film about family, community, and making the most of the life you're given.
Marcel may have gone unnoticed, but his film will leave you smiling from ear to ear, and you may not be surprised if you (like myself) find yourself buying a figure of the little guy immediately after the screening – thus is the unexpected power of the shell with shoes on.