Make Precious Memories With The Hobbit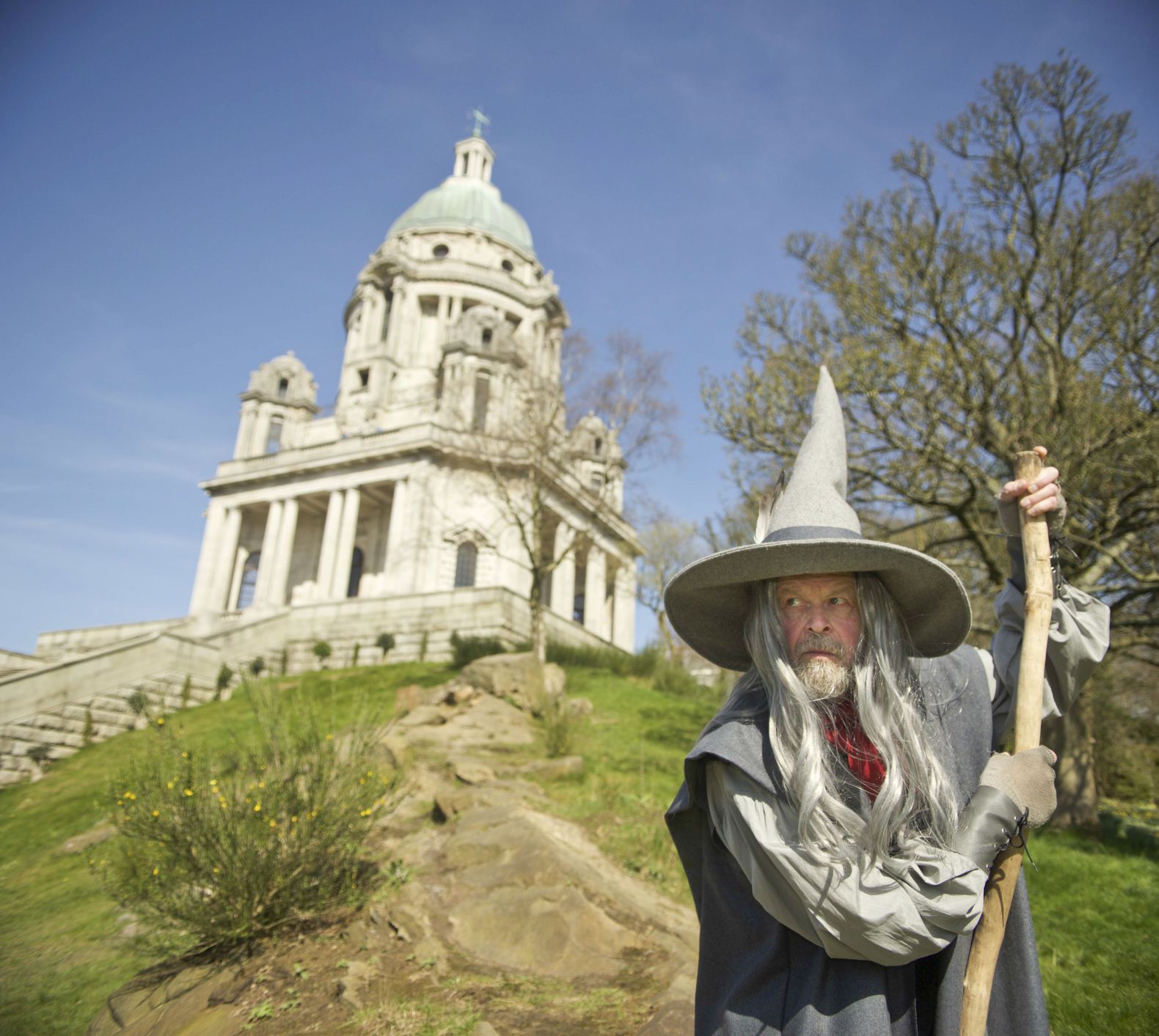 We'll be taking The Hobbit and our audiences on a dramatic and epic journey across Lancaster parkland this summer.
Tolkien's fantastical adventure, which celebrates its 80th anniversary in 2017, will be performed outdoors in the UK's biggest walkabout theatre season from July 5-August 13.
We're proud of our tradition of presenting memorable outdoor productions for all the family each summer, attracting more than 500,000 people since 1987.
With every show, the audience follow the action by moving from one fantastic location to another in Williamson Park.
Since 1987, our walkabout shows have transformed Williamson Park into Neverland, Oz, Ancient Greece and now Middle Earth.
Bilbo, the dwarves and Gandalf will take the audience on a journey through the woods and along parkland pathways which will become enchanted forests and misty mountains filled with strange and wonderful creatures.
"I feel like the park chose The Hobbit," said The Dukes Artistic Director, Joe Sumsion.  "There are some shows – and this is one of them – where people's instant reaction is to say that will be great in the park. It's the natural environment for it.
"The strongest elements in the book are its humour and charm. We plan to capture this, offering an intimate experience where the audience can get really close to all these fascinating characters and creatures."
It is thought that Tolkien was inspired to write his fantastical books by the Lancashire countryside which he visited during World War Two when his son was studying for the priesthood at a seminary which is now part of Stonyhurst College in the Ribble Valley.
Tolkien taught some lessons there and is believed to have worked on The Lord of the Rings, the follow-up to The Hobbit, while staying at Stonyhurst which now has a library named after him.
Many years later, the blockbuster films adapted from his books starred Andy Serkis as Gollum who began his professional career at The Dukes 30 years ago and appeared in its very first outdoor production in 1987.
We have since built a national reputation for producing outstanding outdoor walkabout theatre and to discover more about its challenges, there's a Meet the Makers free ticketed event in the theatre on June 9.
To book tickets for The Hobbit which is recommended for anyone aged 5 plus, ring our Box Office on 01524 598500 or visit www.dukes-lancaster.org.