Greatest Days – You Can Have It All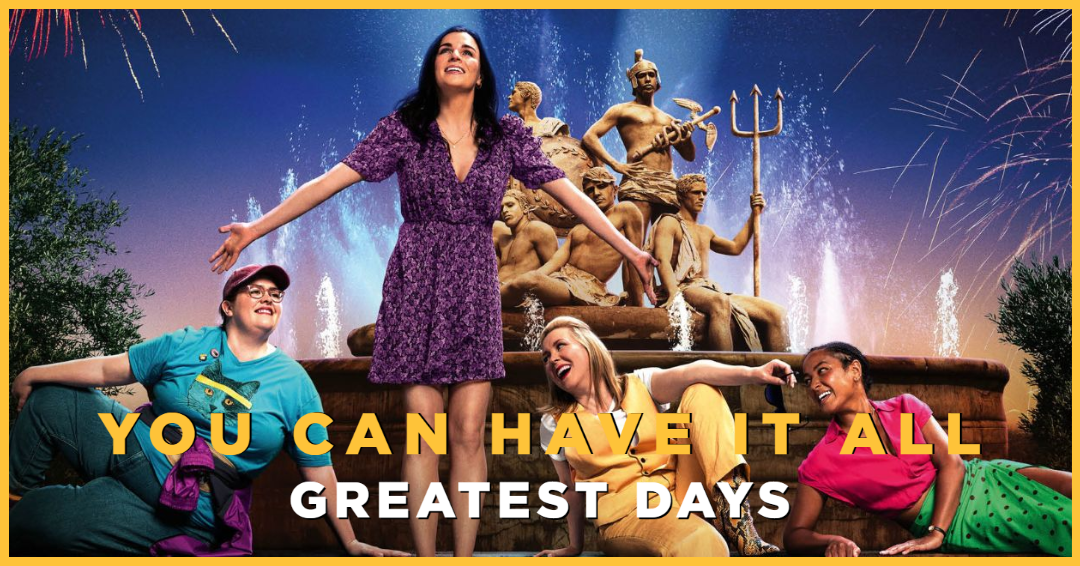 As a film critic, you're often exposed to very America-centric views of the world, and obviously of upcoming film releases. Sometimes, you need to fill gaps in your cultural knowledge – because of these movies, I'm significantly more aware of US geography, and the various obscure stars who rise from shows barely aired this side of the Atlantic. While it's important to stay aware of Hollywood blockbusters, it's equally as vital as a UK film lover to appreciate your own home-grown movies, especially those based on British cultural touchstones. With that in mind, it's hard to argue that there's a film this year made more by and for British audiences than Greatest Days, based on the stage musical of the same name.
You may have guessed this from the cheesy reference that titles this review (sorry), but Greatest Days is a celebration of all things Take That, or 'The Band', the tongue in cheek name of their silver-screen counterparts. However, the film actually focuses on (and celebrates) their loyal fans, played by hilarious TV comedians like Aisling Bea and Alice Lowe in the present day along with some gloriously nostalgic flashbacks to the protagonists as teenagers during the heyday of The Band.
For any fan of Robbie and the gang, Greatest Days is basically the Mamma Mia! of the 2020s: light-hearted, fun, female-focused, and totally indulgent in the best ways, featuring all the greatest hits. If you're looking for a silly summer flick, you'll have a good time with this one.
Greatest Days is screening from the 30th June