Dukes Disclose New Exhibition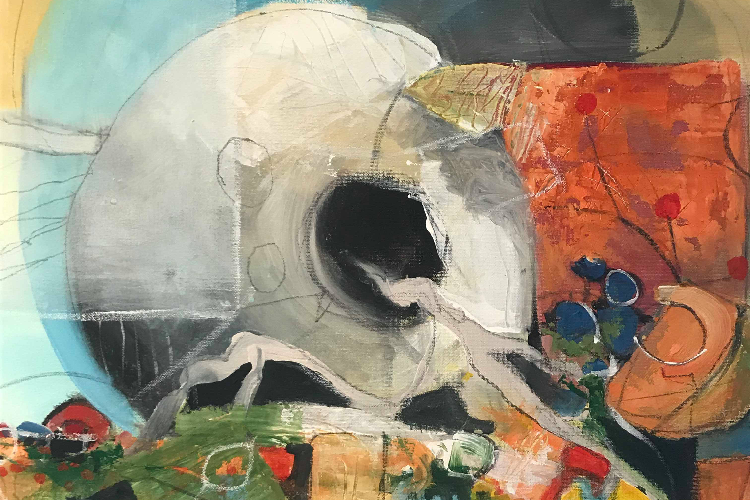 Local artists Anthony Birchwood and Ingrid Christie present a joint exhibition Disclosures at The Dukes this June and July.
In an exhibition bursting with colour, Birchwood and Christie's work is displayed in the our gallery and cafe bar and is free to view for the general public.
Anthony Birchwood started out as a landscape painter, inspired by the shore at Hest Bank, just a stone's throw from where he grew up. After six years of college at Eastbourne and Hull, he went on develop a more figurative style which he explored when living and working in London, Los Angeles and Marbella amongst other places. However, time has brought him full circle, and he is back painting landscapes in the North West.
Anthony's work is a reaction to the visual experience of landscape and its transient relationship to light, weight of weather and temperature. Each painting tends to emerge from the mix of oil paint, pigments, resin and medium in a spontaneous fashion.
Ingrid Christie graduated with first class honours in Fine Art from The University of Central Lancashire in the UK.
Ingrid has always favoured abstraction over representational painting and her work has gone through many stages of transitions. Each new day offers a sense of anticipation and promise, a feeling that something new will reveal its-self through the repetition of painting.
Through her practice, she is drawn to think of evolution; simple matter infinitely forming into organized systems that repeat, adapt and evolve.
Disclosures runs until July 27. If you are making a special trip to see it, call the Box Office on 01524 598500 as sometimes the gallery is used for other activities.