All Aboard For War With The Newts!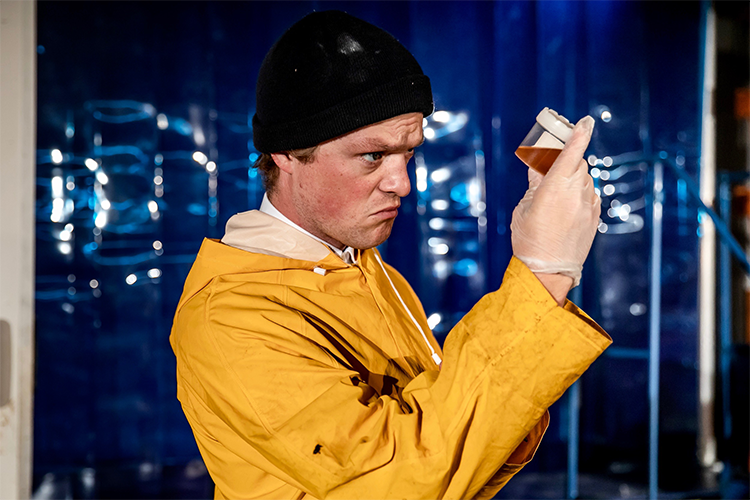 Our Round theatre will be transformed into the hull of a fishing vessel for an apocalyptic sci-fi satire sailing into Lancaster this September.
Following its Edinburgh Fringe run, War With The Newts will invite our audience to experience the sights, sounds and smells within the bowels of a ship as it embarks on a journey of discovery.
Set in the not-too-distant future, post Brexit, this new drama follows an intelligent race of newts being shipped around the globe as a cheap substitute for human labour.
The audience will witness the rise and fall of a new economic revolution where intelligent newts become the new migrant labour force in a world without work.
The show on September 26 is based on Karel Čapek's original novel, written in 1936, just as Europe teetered on the verge of crisis.
He explored how apathy and inertia create a space for the world to stand by and do nothing.
War With The Newts is presented by Knaïve Theatre, last seen here in May with Bin Laden: The One Man Show which won seven international awards and was performed internationally.
They devise bold, controversial and political theatre to encourage debate and discussion.
War With The Newts is recommended for anyone aged 12 plus. To book tickets priced £13.50/Concessions £12, ring our box office on 01524 598500 or visit www.dukes-lancaster.org