A Twist In Bullseye's Tale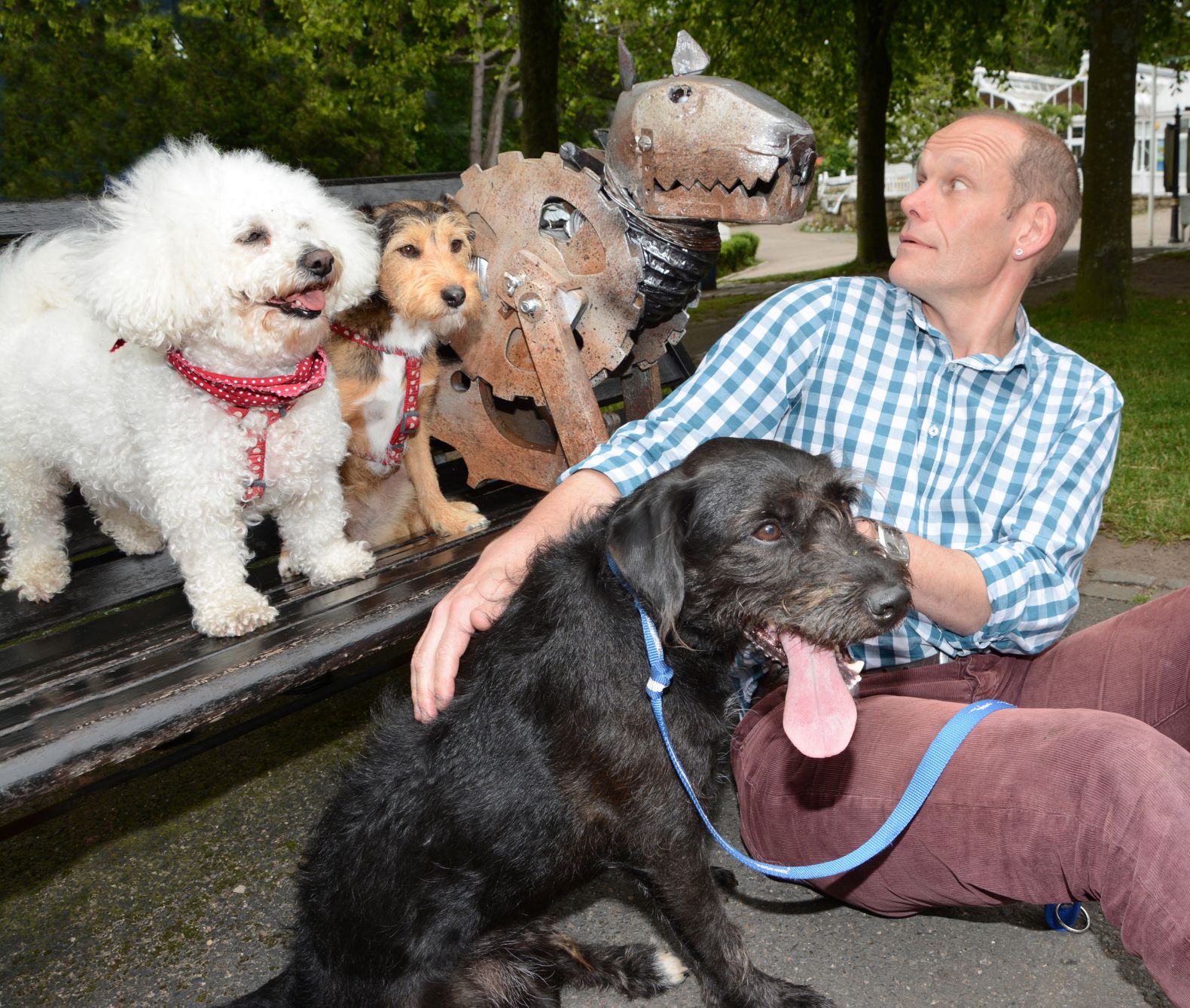 We've certainly hit the Bullseye with our new version of Oliver Twist currently wending its way around Williamson Park!  
Thousands of people have already enjoyed our latest outdoor walkabout show which runs until August 15 and one particular character has his own fan base – of the doggy variety.
Bill Sikes's dog, Bullseye, can't go anywhere now without his canine fans bothering him for a selfie.
Just the other day before the show, he was pawsing awhile on a bench in Williamson Park when he was joined by some furry friends.
Fortunately, our Artistic Director, Joe Sumsion, was on hand to make sure Bullseye didn't go barking mad with all the attention.
But Bullseye is made of strong stuff. The metal mutt was crafted by puppet designer John Barber and accompanies Bill Sikes every night as he goes about his dastardly deeds in Lancaster's beautiful park.
To see Bullseye in action for yourself, book tickets at our Box Office on 01524 598500 or visit www.dukes-lancaster.org. Oliver Twist is recommended for anyone aged 5 plus.