Welcome To Our New Artistic Director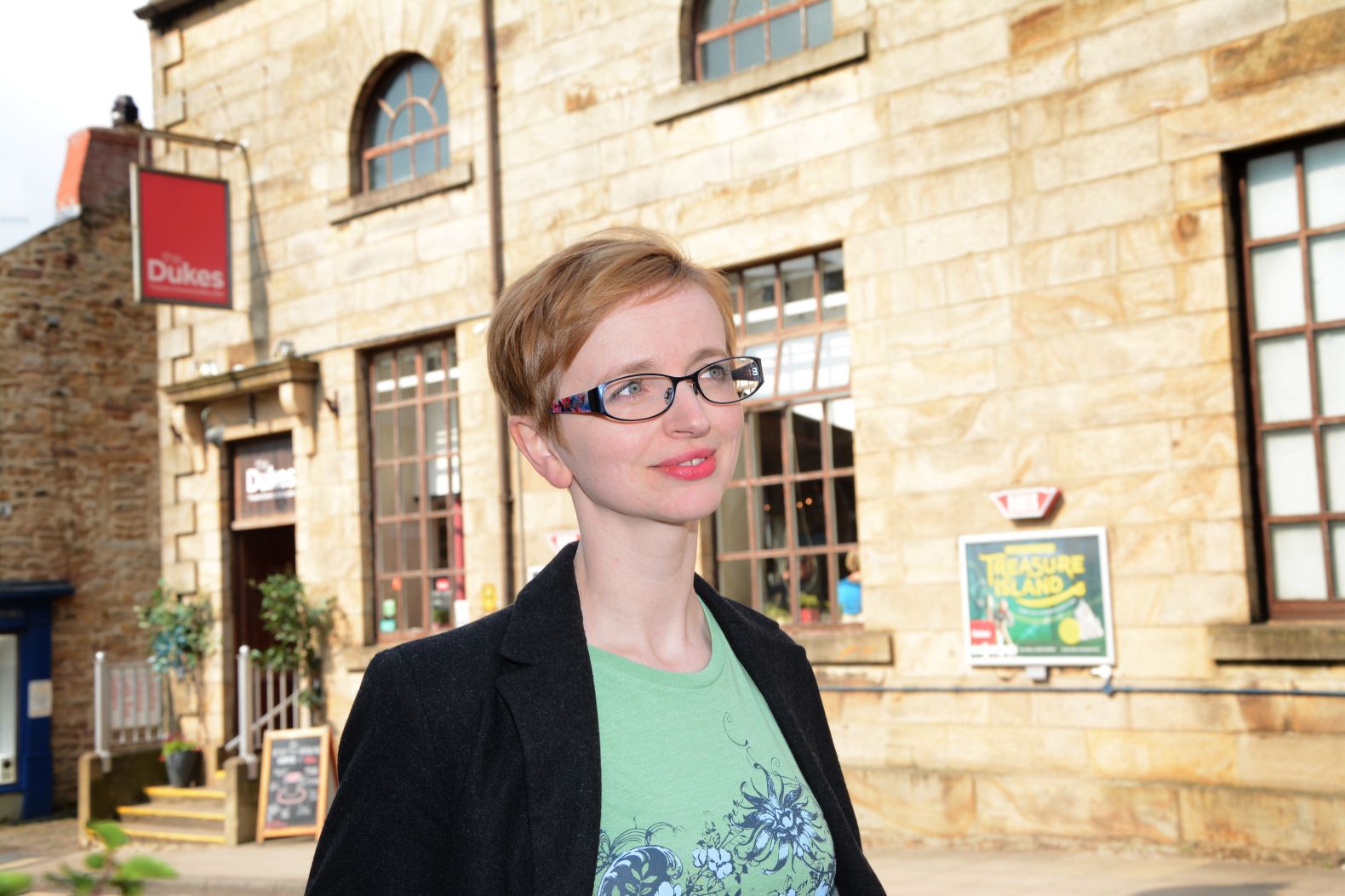 We're delighted to welcome Sarah Punshon as our new Artistic Director.
Sarah is making her debut as a theatre Artistic Director here following a career which has seen her direct freelance for stage and screen as well as curating events for the Natural History Museum.
"It's hard to put me in a box because my career has been so varied which makes me a great match for The Dukes," said Sarah.
"A professional theatre that puts participatory work centrestage; a theatre that's also an arthouse cinema; a building-based organisation that regularly produces extraordianary site-specific work beyond its walls – The Dukes has this brilliant disregard for boundaries, a refusal to be categorised."
Sarah is particularly looking forward to meeting local theatremakers, actors and directors. One of her first projects is Kickstart Open Space in August when The Dukes will throw open its doors for Northern artists to take over its spaces for two weeks supported by the in-house team.
She will also soon welcome a new BAME Associate Producer via a partnership with Tamasha Theatre who will work here for 18 months. "I want to widen the range of people we work with," Sarah said.
Another early innovation will be a RTYDS Introduction to Directing course, giving up to eight emerging directors a chance to learn about the craft for free.
Sarah herself trained at the West Yorkshire Playhouse with the Regional Theatres Young Directors Scheme after studying directing at the RSAMD (now the Royal Conservatoire of Scotland).
Her extensive freelance theatre directing includes new writing and contemporary classics for the Watermill Theatre, West Yorkshire Playhouse, Salisbury Playhouse, Theatre by the Lake and the New Vic Theatre. For television, she has also directed episodes of Eastenders, Emmerdale, Shameless and Doctors.
A Cambridge University history and philosophy of science graduate, Sarah has an interest in the crossover between science and the arts and in 2010/11 was a Clore Leadership Fellow, which led to her curating a programme of family events at the Natural History Museum.
Married to theatremaker, writer and performer, Daniel Bye and with an eight-month-old daughter, Sarah moves to Lancaster after spending most of her working life in Yorkshire. Her first show at The Dukes will be this Christmas.