Unmissable shows this Autumn 2022!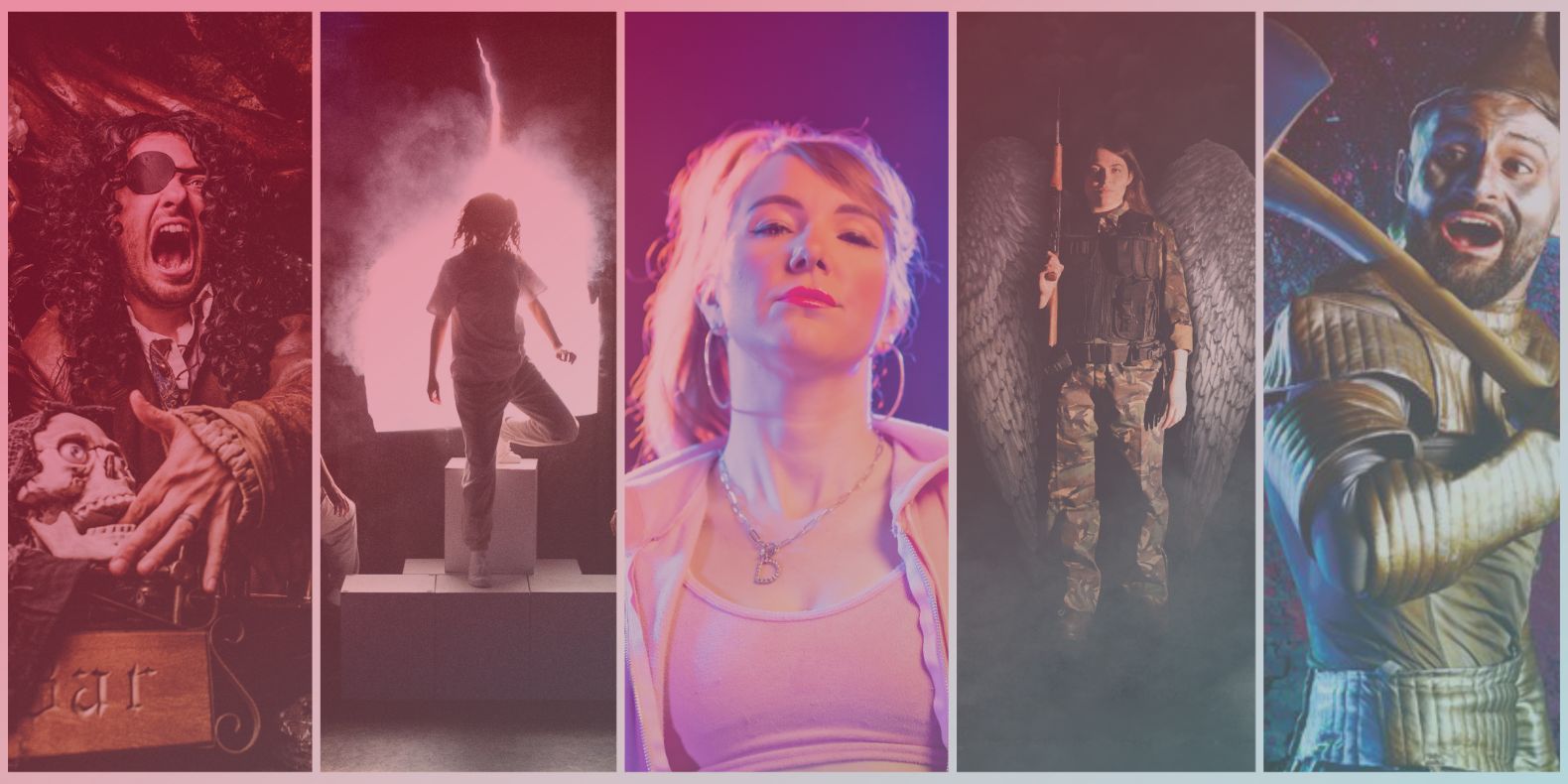 Want to find out more about our exciting new season? Book onto our free Autumn Season Launch event here

It's been a busy summer for everyone at The Dukes as we embarked on a wild and wonderful adventure in Williamson Park performing our 5-star (The Stage) sold-out promenade production of The Jungle Book to over 13000 enthusiastic audience members.
But as one adventure ends another begins as The Dukes main theatre spaces reopen to delight audiences with its Autumn 2022 season - bringing the best in UK touring theatre to Lancashire and entertaining audiences with big family productions. From imaginative story-telling, Edinburgh Fringe smash hits, swashbuckling family adventures, dramatic film and some of the best comedians the UK has to offer, The Dukes truly does have it all this season.
Karen O'Neill The Dukes Chief Executive said;
'This upcoming season is packed full of the best in live events and cinema and we are really excited to be bringing them to Lancaster this autumn. We have the relaunch of Moor Space, our new 100-seater venue showcasing amazing emerging talent and some of the top picks from this year's Edinburgh Fringe Festival and of course following on from our sold-out production of The Jungle Book we have our Christmas Production of Robin Hood which we are very excited about! We look forward to welcoming more audiences and our community to The Dukes.'
To kickstart the Autumn season of theatre The Dukes have the swashbuckling adventures of Treasure Island brought to us by one of the UK's leading physical comedy companies, the hilarious, Le Navet Bete (meaning The Daft Turnip), with guaranteed belly laughs and an all-round great day out, this one is not to be missed. Olivier award-winning writer Lucy Kirkwood's 'Mosquitoes' takes to the Round Stage for a week-long run, presented by OVO Theatre, Kirkwood's original 'Mosquitoes' was performed at the National Theatre and starred Oscar winner Olivia Coleman. Don't miss out on your chance to catch this gripping story at The Dukes during its UK tour. For those with a love of the classic, Alan Ayckbourn's comic-hit Time and Time Again is brought to The Dukes by theatre company Dick & Lottie. Mistaken identity and Battenberg cake combine to amuse audiences who see love born during a cricket match and lost during a game of football. Hot from rave reviews at The Edinburgh Fringe festival and 4-star reviews from The Guardian, Destiny, a gripping piece that explores big dreams whilst living on the breadline has been described as 'Masterful', 'Spectacular', 'Magnificent' and 'Beautiful' and listed in the top 20 shows to see at the Edinburgh Fringe 2022, this is one of our programmers Top Picks for this season and you can catch it for one night only in October.
With an ongoing commitment to supporting small-scale theatre and providing opportunities for theatre companies to develop new pieces of writing. The Dukes have this season relaunched Moor Space. A new 100-seater venue based in the church 200 yards up from The Dukes.
Producer Porl Cooper says "It's small-scale work exploring huge ideas and tackling some big subject matter. Small-scale work that requires the intimacy of a close-up crowd and relies on a strong connection between performers and audiences." .
This season Moor Space will host boundary-pushing performances featuring work such as Angel, a hard-hitting show telling the true story of the female sniper who left members of ISIS shaking with fear. Carrying on with the theme of strong women, Female Gothic, by Rebecca Vaughan celebrates the creative, dark and gripping imagination of Victorian female authors who supplied the world with some of the most haunting tales it's ever seen, creating an atmospheric evening of ghost storytelling. Audiences can find themselves uplifted through anecdotal stories such as Learning To Fly (5* The Guardian), a heartwarming true story of young James Rowland befriending the old lady who lived in the scary house at the end of the street. Joshua (& Me) is a loving experience opening the audience up to the world of someone with autism and the relationship with their siblings, told from the neurotypical siblings' perspective. Important subjects such as Politics and #MeToo will be explored through The MP, Aunty Mandy and Me, where a young gay man has fallen for his local politician who offers Dom a life he had only dreamt of but the MP is using his position of authority to manipulate those around him…
The works featured in Moor Space promise to be pioneering, accessible and provide a voice to those who would otherwise go unheard. However, with only 100 seats per show, you'll have to grab tickets quickly.
Closing the season is The Dukes Big Christmas Adventure…Robin Hood!!!
Sure to be a family Christmas adventure that you won't forget; Robin Hood is hot on the Sheriff's heels and needs YOU to join his merry gang and help defeat the evil Sheriff.
Are you ready for battle? Are you ready to join Robin's gang and save the forest? Then join us for a tale featuring swords, sorcery and song! Romance and robbery! Archery and acrobatics! Derring-do and sheep pooh! Not to mention the infamous sea serpent of Morecambe!
With plenty going on including a whole season of Cinema and Comedy. You're sure to be entertained this Autumn and The Dukes can't wait to welcome you!
You can download our Season Brochure here