Treat your loved ones to a Dukes Gift Card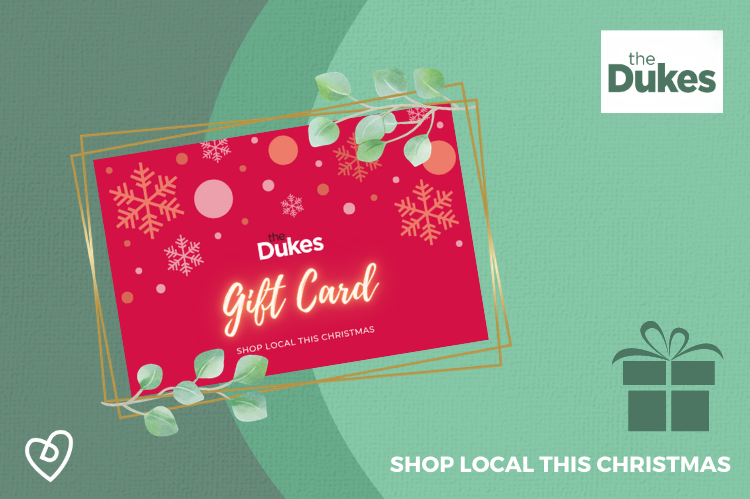 Are your loved ones fanatic about film?
Do your family and friends love to go to theatre?
Then why not shop local and treat them to a Dukes Gift Card this Christmas?
Our gift vouchers can be purchased with flexible value, from £1 to £200, and can be redeemed on any active events at The Dukes including Theatre, Film, Stage on Screen & Comedy.
By shopping local this Christmas and choosing to purchase one of our Gift Cards, you're not only giving your loved ones something to look forward to but are helping The Dukes out in the process too.
To purchase a Gift Card, all you have to do is click HERE and enter your specified amount. Once purchased, we will send you a unique code via email. Once you have gifted this code to a loved one, they can give us a call or visit our Box Office in person to redeem their code and purchase tickets and/or add the credit to their account.
Please note - the Gift Card code can unfortunately not be redeemed online. We apologise for the inconvenience.
Thank you for shopping with us!
Lots of love,
The Dukes