Sunset Screenings – Make Movie Memories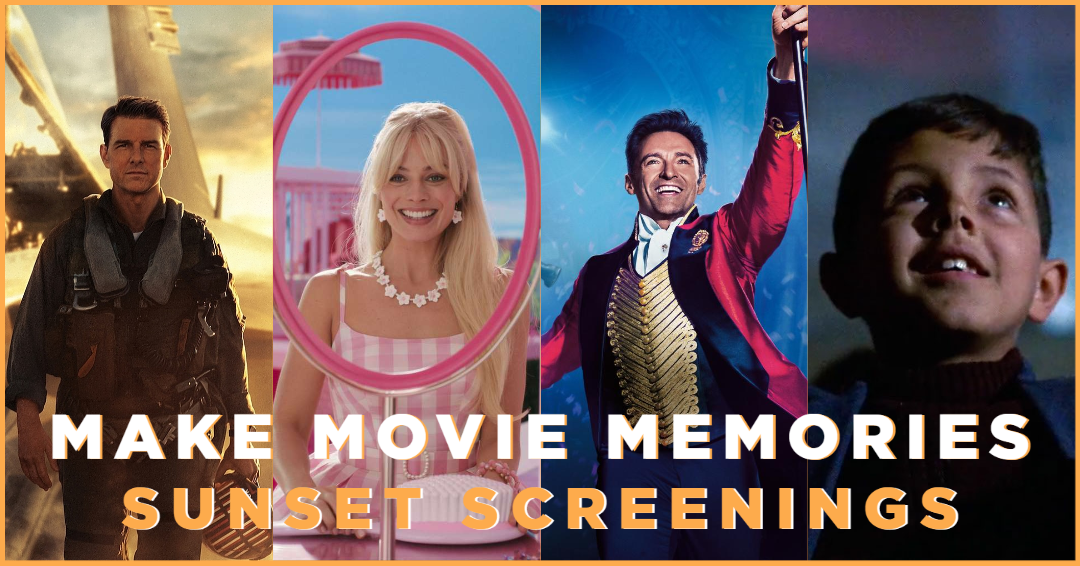 Written by Zoe Crombie
There are a thousand ways to watch films these days. You can go the traditional route and attend a screening at a cinema, watch a Blu-ray of an old favourite on your TV, or even have an impromptu viewing on your phone through a streaming service while you're on the bus (though David Lynch may never forgive you). But there's one form of film-watching that isn't always so accessible, and that just makes it all the more special: the outdoor screening.
This September, we'll be taking a trip from the Rake seats and showing a variety of hit films outside against the gorgeous backdrop of Williamson Park for our Sunset Screenings series. There's something for everyone in this line up: Top Gun: Maverick for the action junkies, Mamma Mia and The Greatest Showman for the musical fans, and for those who can handle a walk through the woods afterwards, It. We even have a true classic in the form of Pretty Woman, as well as the film darling of 2023 Barbie if you want to experience it in a totally unique way.
Some of the best memories I have of watching films have been created at outdoor screenings – my personal favourite being a Dukes' night time screening of Nosferatu at Lancaster Castle! It's an experience you never quite forget, and with such a range of films on offer, you're sure to find the one that makes your night truly unforgettable.

Here's what's on...

Top Gun: Maverick - 1st September

The Greatest Showman - 2nd September

Pretty Woman - 3rd September

Cinema Paradiso - 4th September
Polite Society - 5th September
IT - 6th September
Mystery Film - 7th September
Mama Mia - 8th September

Barbie - 9th September
Elvis - 10th September

There'll be a pizza van and bar on offer at each screening thanks to the Williamson Park team!