Musketeers Attract Business Sponsor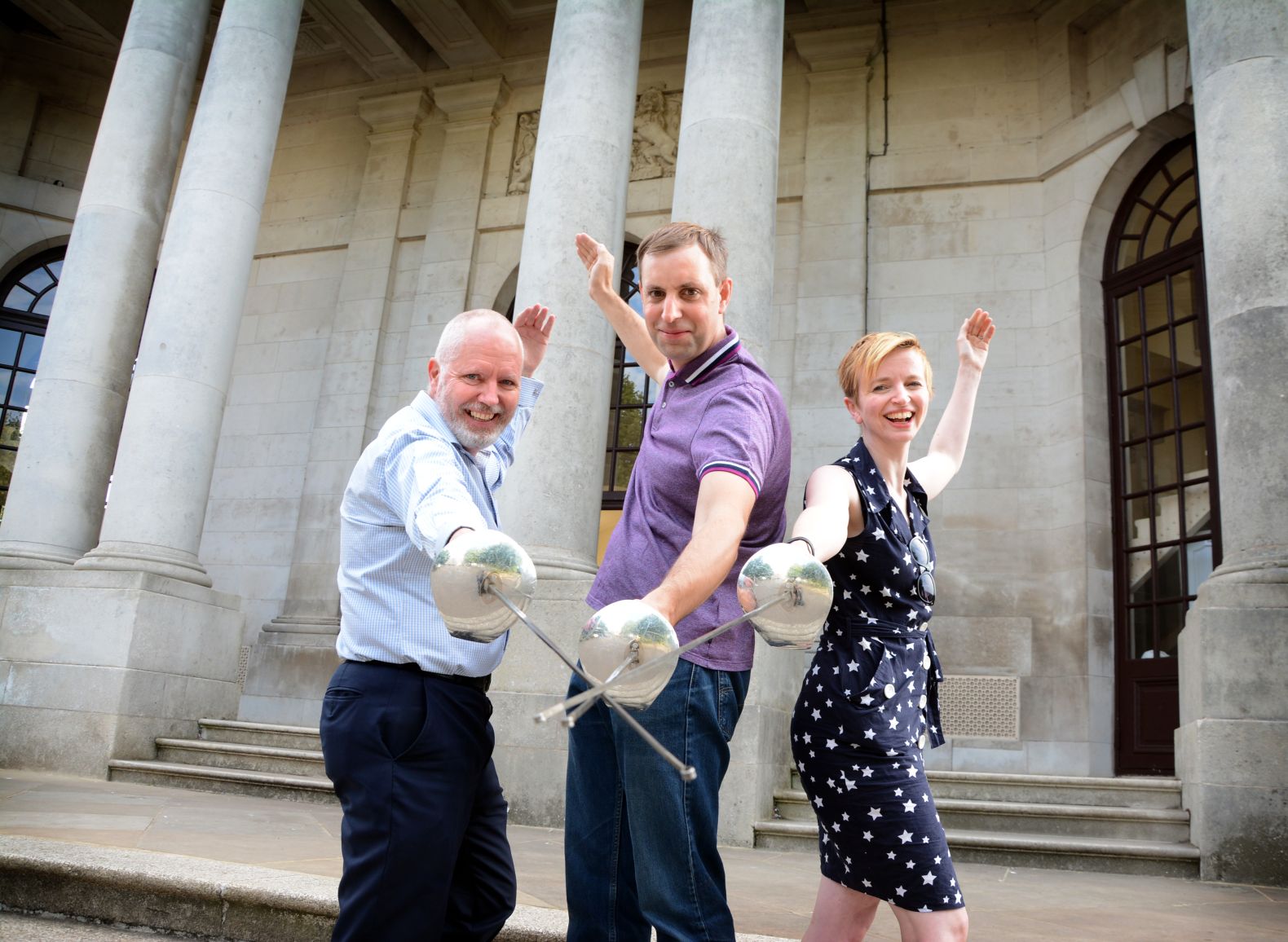 (Left to Right: Ivan Wadeson - Chief Executive Officer, Richard Alford - Black Bear Managing Director, Sarah Punshon - Artistic Director)
We're thrilled that Black Bear IT Solutions wanted to sponsor The Three Musketeers to support 'a unique and fantastic event for Lancaster.'
"Our staff have attended previous shows and always love them, so it seemed right to be a bigger part of the show," said Black Bear Managing Director, Richard Alford.
"We are also a long standing supporter of The Dukes as a whole and recognise the great work they do in promoting the arts to all areas of the community."
 A sponsor's reception took place in the Ashton Memorial before a recent performance of the show, which has received 5-star reviews since it opened on July 3.
A big thanks to Black Bear for their support.
Sponsorship helps us fulfill our mission of creating and presenting great art which changes people's lives for the better and helps individuals to develop, flourish and achieve their dreams.
For more information on business sponsorship opportunities, contact our Fundraising Officer, Verity Henderson on 01524 598511 or vhenderson@dukes-lancaster.org
The Three Musketeers runs until August 18 (excluding some Sundays and Mondays). Click here for more information.