A Cracker Of A Stage On Screen Season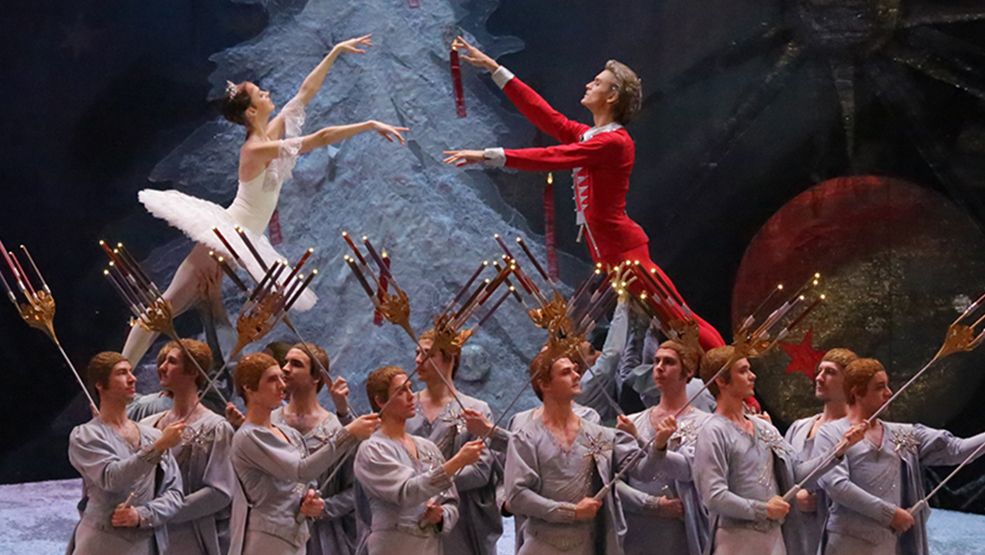 Our cinema will show a bumper season of ballet, musicals, plays and opera beamed from the best national and international venues this winter.
Among the festive highlights will be two versions of The Nutcracker and a couple of chances to see The King and I broadcast from the London Palladium.
The first to step out into our new Stage on Screen season is the Bolshoi Ballet with a recorded performance of Don Quixote on December 2.
Later that week, on December 6, Ralph Fiennes and Sophie Okonedo play the title roles in Antony And Cleopatra, broadcast live from the National Theatre.
December 9 sees a double helping of Stage On Screen events with a recorded version of The Nutcracker by the Royal Ballet and another chance to see Alan Bennett's new play, Allelujah!(15) from The Bridge Theatre in London.
As Christmas approaches, that most festive of ballets – The Nutcracker – will be screened live from The Bolshoi on December 23.
For a Boxing Day treat, we will show the awardwinning new version of The King And I(12A) recorded at the London Palladium. There will be a  repeat screening on December 27.
Our 2019 Stage On Screen season kicks off on January 15 with Simon Russell Beale starring in The Tragedy Of King Richard The Second broadcast live from London's Almeida Theatre.
The Bolshoi's first outing of the New Year will be a live version of La Bayadere on January 20, and on January 27 Tchaikovsky's intense opera, Queen Of Spades recorded at the Royal Opera House will be shown.
January ends with David Hare's new play – I'm Not Running – broadcast live from the National Theatre on the 31st.