A 25th Anniversary Is A Beautiful Thing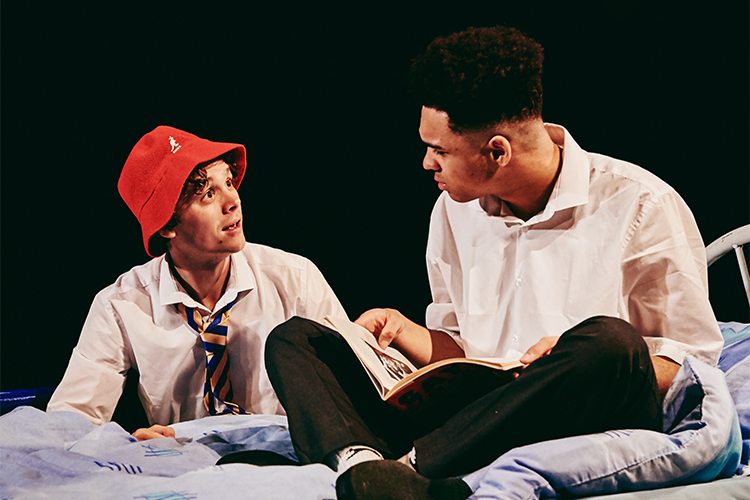 We're delighted to be associated with the 25th anniversary production of Beautiful Thing brought to us by Tobacco Factory Theatres next month.
A play that has charmed and delighted audiences across the world and inspired a cult film of the same name, Beautiful Thing offers a razor-sharp depiction of life and love on a post-war council estate, and is a gloriously nostalgic trip back to the early Nineties.
"I'm delighted to be collaborating on the 25th anniversary production of this classic coming-of-age love story which I know will leave audiences feeling joyful," said our Artistic Director, Sarah Punshon.
Each night during the play, which runs here from November 6-10, the professional cast will be joined by a local community choir singing classics from the Sixties and Nineties.
Beautiful Thing tells the story of teenagers Ste and Jamie, next door neighbours on the Thamesmead estate in South London. Jamie's being bullied at school and Ste's being bullied at home. One evening when it all gets too much, Ste seeks refuge at Jamie's and something frightening and beautiful begins.
Beautiful Thing, which is recommended for anyone aged 14 plus, sees Coronation Street writer Jonathan Harvey at his insightful and hilarious best in this iconic story which shows how community can lift you out of isolation and suffering.
This production is premiering at Tobacco Factory Theatres in Bristol until October 27 and will tour to the New Vic Theatre, Newcastle-under-Lyme before being performed in here in The Round.