Lancaster House Sponsors Epic Adventure by the Dukes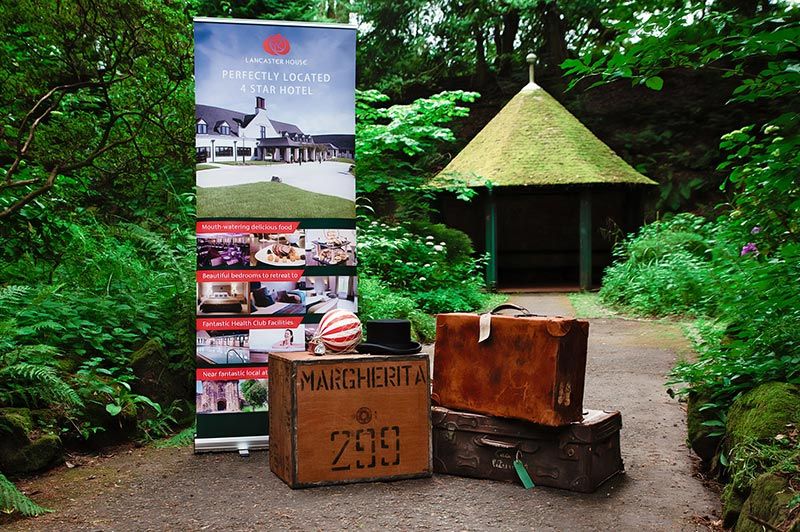 This year Lancaster House has teamed up with the Dukes and Lancaster Arts City as headline sponsor for the 2023 Play in the Park production of Around the World in 80 Days.
As main sponsor, Lancaster House have been involved in the Dukes' inaugural food and beverage festival in June, as well as helping to support and promote the main production in July.
Lancaster House are also looking forward to entertaining invited guests to our corporate reception with drinks and canapes followed by a viewing of the production. A number of our team members, families and friends have also snapped up tickets to the play on different nights.
And for people coming to stay in Lancaster during the week of the production, Lancaster House have a range of special deals with accommodation and ticket combos.
This year's Dukes outdoor theatre production is a chance for you to immerse yourself in a classic whirlwind adventure by packing the bags of your imagination for a trip of a lifetime following the legendary Phileas Fogg as he races against time and distance to take you around the world - all in the magnificent summer setting of Williamson Park.
Travelling by train, boat, balloon and even elephants, all sorts of random encounters await the audience in a sensational journey of perception and tomfoolery. It's also a fabulous opportunity for younger generations to learn more about cultural influences from all over the globe.
"We breathe travel and tourism and we're committed to helping put Lancaster on the map as a great place to visit and stay. So what better way to show that commitment by sponsoring the Play in the Park showpiece event this summer. Around the World in 80 Days will take you on an epic adventure in just a few hours. It'll be a wonderful night out to spend with family and friends and if you need a place to stay whilst visiting the area, Lancaster House Hotel has some great value ticket and stay deals, including B&B offers for our luxury suites, access to Play in the Park and a pre-arrival sharing platter in our Sandeman Bar." - Emma Underwood, Lancaster House Hotel General Manager
To book your play in the park tickets book direct with The Dukes or Lancaster House Hotel is offering those looking to attend the Play in The Park and looking for accommodation a Stay & Play Special Offer.